I was thirty-three years old and a newlywed when I started writing Joy Rides Through the Tunnel of Grief, forthcoming in September. My new husband, partner of twelve years, had recently and firmly divulged that he did not want children. Not now, not ever. His declaration shook me to the core. For twelve years we'd shared our ambivalence, or so I'd thought, but it's also true that I fantasied about our life together as parents, envisioned a girlchild so vividly sometimes that I felt her warm breath on my cheek.
I was less romantic about mothering, the verb. I'd spent a decade as a nanny and had worn through any illusions about the relentless grind of the labor. The rewards of mothering, as I saw it, could not balance the ledger. But I was most concerned about motherhood, the American social and political construct, which is a club with few benefits and a lot of bullshit. My central question as I wrote this book: Could my creative imperative be fulfilled by art-making in lieu of human-making?
I finished the book, and while my questions were radically reframed, I still didn't have answers.
When I ended up divorced and pregnant a few years later, I knew that the fortification I needed wasn't in parenting guides. Instead, I sought out memoirs and essay collections that explored the emotional and intellectual complexities of parenthood. I knew about sleep schedules and the complications of breastfeeding, but I was less sure about the ineffable dailiness of motherhood; how to marry a life of art and work and family in a system designed to strip me of all but one. I needed art, not advice. These books were my guides as I awaited my daughter's arrival. They did not help me choose a swaddle or navigate colic, nor do they offer particularly pretty pictures. Instead, they are a chorus of voices tuned to motherhood's spiritual center—this awesome, terrifying universe—that remind me that I am not alone here.
*
Camille Dungy, Guidebook to Relative Strangers: Journeys into Race, Motherhood, and History 
In this expansive collection of essays, Dungy investigates motherhood as a Black woman whose livelihood as a speaker and educator necessitated long travels with her new daughter in tow. As the duo traverse the country, Dungy also traverses its complex history and natural bounty while simultaneously locating herself in relationship to her mother's, grandmother's, and great-grandmother's experiences of motherhood. The terrain is vast, treacherous, and bountiful. She is both distilled by motherhood and reconfigured: "You've consumed me," she writes to her daughter, "Being your mother has cooked me right down to the bone." For Dungy, navigating her new identity requires improvisation and agility, noting how fellow passengers on the plane no longer avoid the seat next to her once she has her baby in tow; or how white strangers in Maine go out of their way to make her feel comfortable, perhaps inspired by their surprise at her presence in their town, or their own guilt; or when acquaintances remark on her daughter's hair. Nature, motherhood, and history weave together in a prescient, intimate collection. Dungy reminds us that in parenthood we join an ancient and communal forest, but not without cost.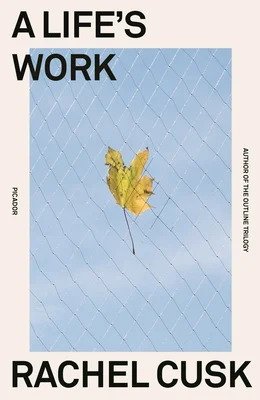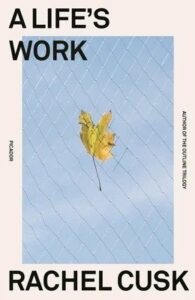 Rachel Cusk, A Life's Work: On Becoming a Mother 
Cusk's book is ungarnished by the sentimentalism one might expect in a memoir about motherhood. It is about becoming a mother, yes, but it also makes a target of the conditions that continue to ensure motherhood's false narratives. Cusk is precise and pointed about her many losses—identity; time; money; sanity—while equally engaged with motherhood's gifts. When I first read this book during my pregnancy, it was through the gaps between my fingers, horrified and mesmerized by her vision of a stark, sleepless, desolate landscape. Rereading it now, three months postpartum, the uncanny recognition of its truth still startles, but no longer inspires panic. Cusk's laments have proven true in my experience, and yet when she describes motherhood's rewards as of an economy separate from its labors, untranslatable, she is gesturing toward a new universe starred with wonder.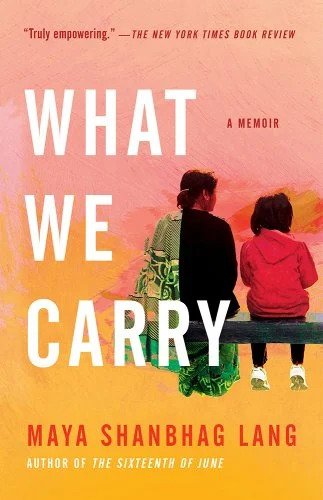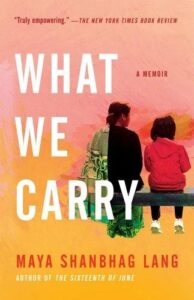 Maya Shanbhag Lang, What We Carry
Lang is a young mother in a new city suffering from post-partum depression when she seeks counsel from her mother, a first-generation immigrant from India and a storied and successful psychiatrist. But when her mother refuses to offer the support she needs, Lang eventually learns that her mother is in the early stages of Alzheimer's. Her condition causes her to reveal secrets that upend Lang's conception of their relationship, sparking rich meditations on the bonds between mothers and daughters, generational inheritance, feminism, and the nature of intimacy. With gorgeous prose and propulsive energy, this book captivates from the first page.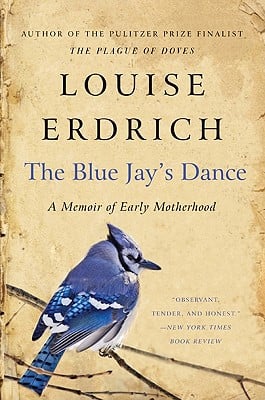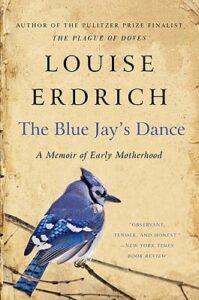 Louise Erdrich, The Blue Jay's Dance: A Memoir of Early Motherhood 
This book is an amalgamation of Erdrich's three pregnancies with her daughters, structured as four seasons during the first year of this symbolic daughter's life. Erdrich's meditations on motherhood eschew snark and sentimentality for earnest analysis and introspection. Motherhood here is not a series of compromises, but an empowered and creative enterprise, alive with feminine energy. Through Erdrich, I finally shed my fear of motherhood as the final pasture of a long and vital femininity, and instead began to anticipate a time of profound abundance, sisterhood, and pride—finally and fully freed from reliance on the approval of men. "In talking to other women over the years, I begin to absorb them somehow, as if we're all permeable," she writes. "Some days I'm made up of a thousand mothers who have given one ironic look, one laugh at the right moment, one exasperated wave, one acknowledgement." This is a roadmap for harnessing your own divine maternal energy, without shame, toward creative communion with other mothers, not for mere survival but ecstatic joy.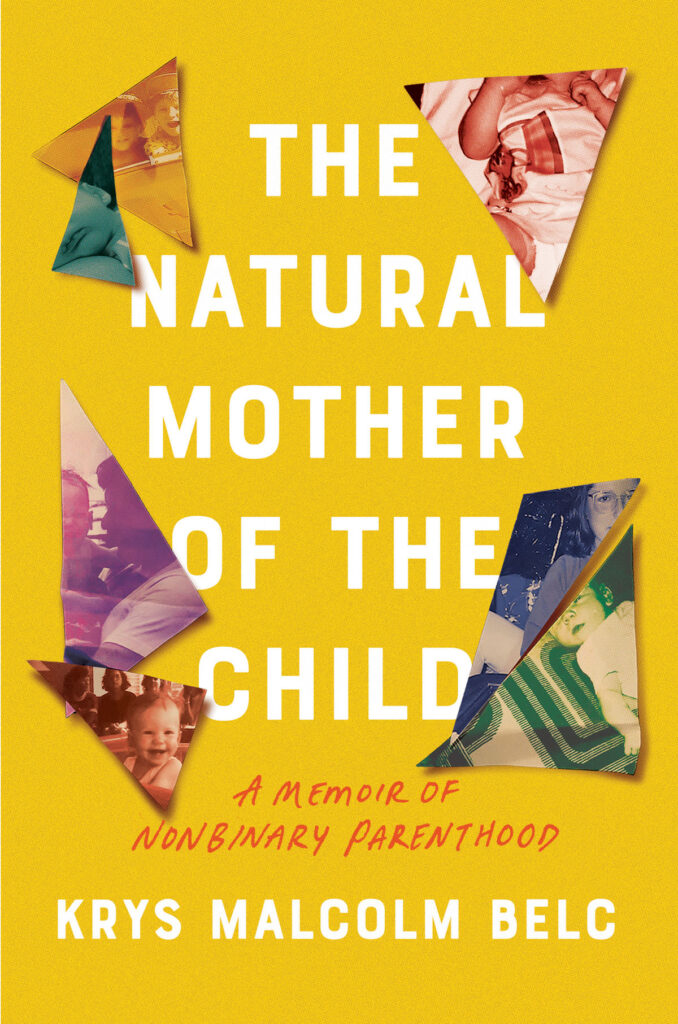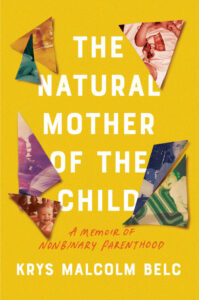 Krys Malcolm Belc, The Natural Mother of the Child
Through fragments, essays, and visual documentation, Belc, a transmasculine parent, tells the story of carrying and birthing his middle son, Samson. Belc's wife, Anna, bore their eldest and youngest children. Belc credits the experience with providing him the vision and confidence to begin taking testosterone, and the book beautifully describes these shifting tides of identify and family-making. Nothing is taken for granted in this book—not the easy ways we like to package motherhood nor the default language we use to discuss it. Belc explores his anger, its form and function, and even envy as he witnesses his young son growing up male in a family that encourages experimentation and curiosity. "In this family, there is always a chance to redefine how you see yourself," Belc asserts. While this book celebrates nontraditional family structures, and does not cater to the uninformed cisgender reader, its specificity translates universal emotions like love and transformation with aching candor.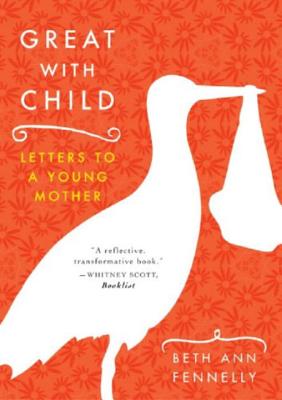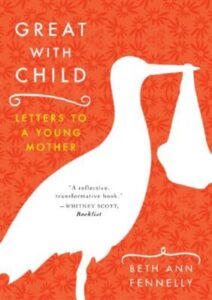 Beth Ann Fennelly, Great with Child: Letters to a Young Mother 
When Fennelly's former student gets pregnant, she laments that she doesn't have a mother to give her advice. With profound graciousness, humor, and insight, Fennelly—a poet, mother, and professor—begins writing her letters about motherhood. The collection bears all the intimacy of the epistolary form, while also showcasing Fennelly's signature wit and lyricism. There's no sugarcoating here, and Fennelly doesn't shy away from motherhood's many hardships, the labor itself among them, but she also manages a portrait suffused with electric joys. A line that runs through me during dark moments compares parenting to poetry: "Both cost more than you think you can bear. Repay you more than you deserve."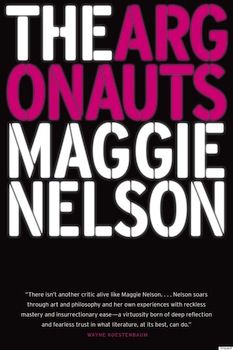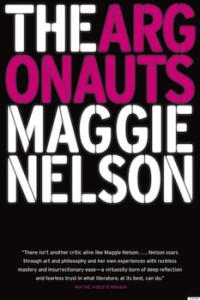 Maggie Nelson, The Argonauts
This widely beloved book is a hybrid—poetry, essay, memoir and "autotheory"—an intense, but supple investigation into love, desire, marriage, pregnancy, and motherhood that simultaneously cracks open the culture's clamshell binaries that try to contain them. Nelson is married to the artist Harry Dodge, who is transgender and nonbinary ("I'm not on my way anywhere," Dodge insists) with whom she is raising two kids (Dodge has a son from a previous relationship and together they had Iggy via IVF). Nothing about Nelson's experience of motherhood is de rigueur, which makes it an open field of vulnerability, possibility, and inquiry. Onto this deeply specific portrait, Nelson etches her analyses, making quick work of voices espousing cruel and indecent prohibitions, philosophers mostly, and aligning with much of the work of DW Winnicott, the British pediatrician and psychoanalyst responsible for coining the term the "good enough mother." "Honestly, I find it more embarrassing than enraging to read Baudrillard, Žižek, Badiou and other revered philosophers of the day pontificating on how we might save ourselves from the humanity-annihilating threat of the turkey-baster," writes Nelson, who weaves their various voices into her own text in italics, then cites them in the margins. Ultimately, this book is a celebration of freedom, boundary-crossings, and the radical act of loving. Should be required reading for any new parent.
__________________________________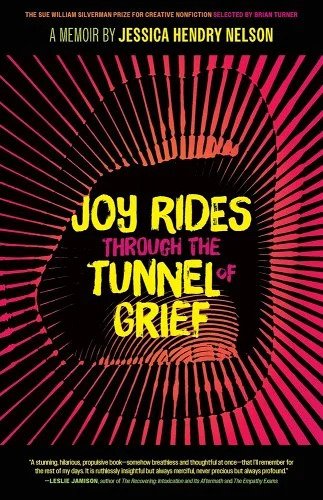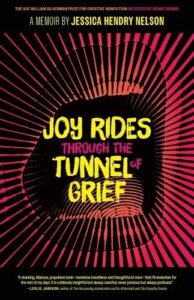 Joy Rides Through the Tunnel of Grief: A Memoir by Jessica Hendry Nelson is available from University of Georgia Press.