Former Scotland manager Craig Brown has died aged 82.
Born in Glasgow in 1940, Brown started his senior playing career at Rangers but had his time in Govan cut short after he picked up a serious knee injury.
He moved to Dundee – managed by Bob Shankly at the time – and despite having had surgery on his knee, returned to win the Scottish league title in 1962 before a move to Falkirk where he made his last appearance as a player five years later.
The dugout was Brown's next destination, and after a spell as assistant to Willie McLean at Motherwell, he became a manager in his own right in 1977 as he took charge of Clyde, where he went on to win two Second Division titles.
Brown also enjoyed spells at Motherwell, Aberdeen and Preston North End, but it is his time with the Scottish national sides that he is best remembered for.
He led the U16s to the World Cup final in 1989, while no one has taken charge of the senior men's side more often than Brown.
He guided the country to Euro 1996 and the World Cup two years later – with that appearance in 1998 the last time the team qualified for the World Cup.
Brown's journey in his own words…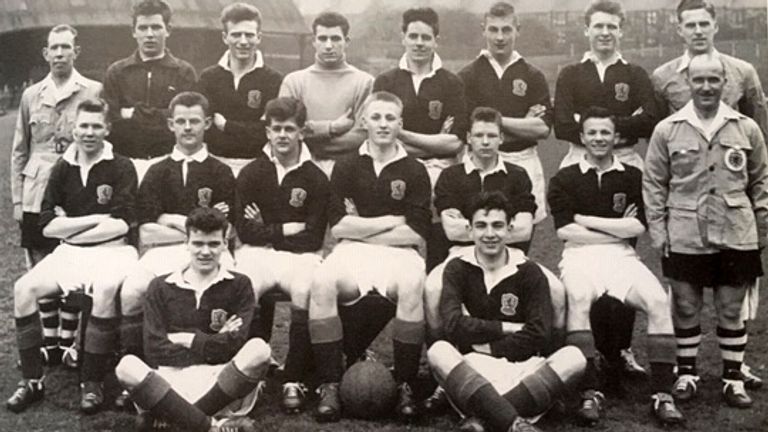 "As a young player, a schoolboy, as a youth player, I think I was a good player. I was never going to be Jim Baxter or Billy Bremner, but if I hadn't had the injury, I would have been less bad. I was playing with the Scottish U18 team with Billy McNeill and we were training at Celtic Park.
"I had one or two offers and eventually I signed for Rangers. They didn't have a qualified physio and I got an injury. I wasn't treated at all, I limped about. Then Bob Shankly got me on loan to Dundee and I did quite well. I went on a six-month loan and when my loan period was up, they bought me.
"Dundee had a very good team, it was hard to get into that team, they won the Championship. It was Liney, Hamilton and Cox, Seith, Ure and Wishart, Smith, Penman, Cousin, Gilzean and Robertson. If anyone got hurt, then Brown would get a game."
Ferguson and 'the holiday of a lifetime'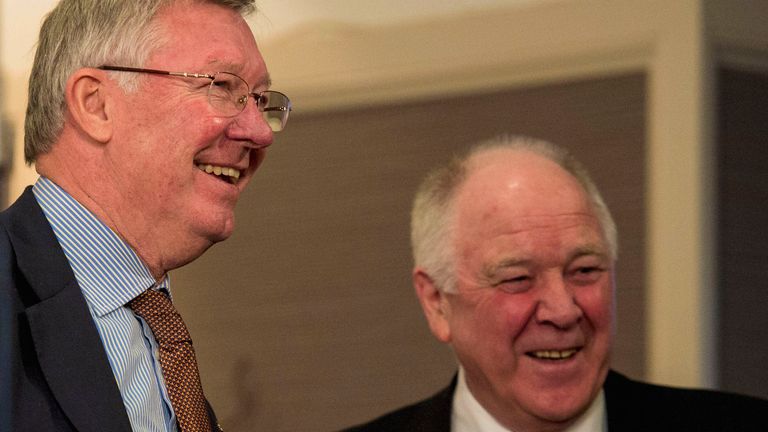 With no guarantee football would earn him a living, Brown balanced playing and then managing alongside teaching. That was until a fateful moment in 1986.
"I got a very interesting phone call one day when I was a lecturer at Craigie College of Education which said I had to phone a Mr Ferguson. It was an Aberdeen number. I phoned Alec, it wasn't Sir Alex back then, and he said, 'Brown, how would you like the holiday of a lifetime?' I asked, 'where are we going?'. He said, 'Mexico'."
'Managing your country is the ultimate job'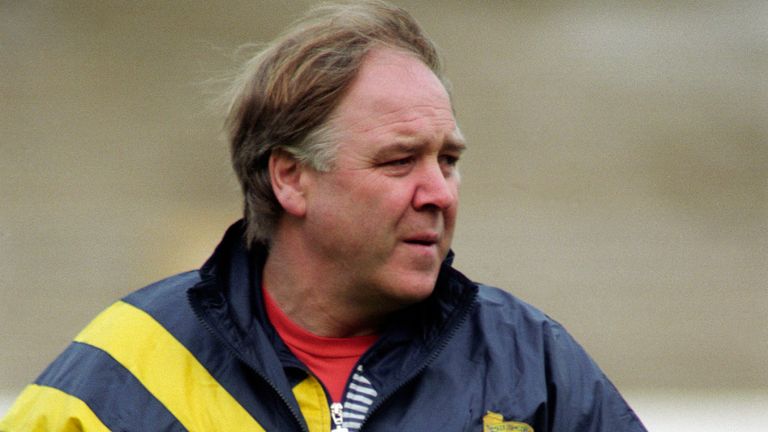 That stint at the 1986 World Cup set Brown on the way to a 15-year association with the Scotland national team. He was put in charge of youth sides and was assistant to Andy Roxburgh as Scotland qualified for Italia 90 and Euro 92.
"When Andy stepped down, not for one minute did I think I would get the job. Graeme Souness and Gordon Strachan were mentioned, guys like that.
"They had far better pedigree than I had but because of my relative success with international youth teams, I think that helped me get the job.
"To manage your country is the ultimate job in management. If you manage your country successfully and qualify for tournaments, that's even better."
'As proud as you can be'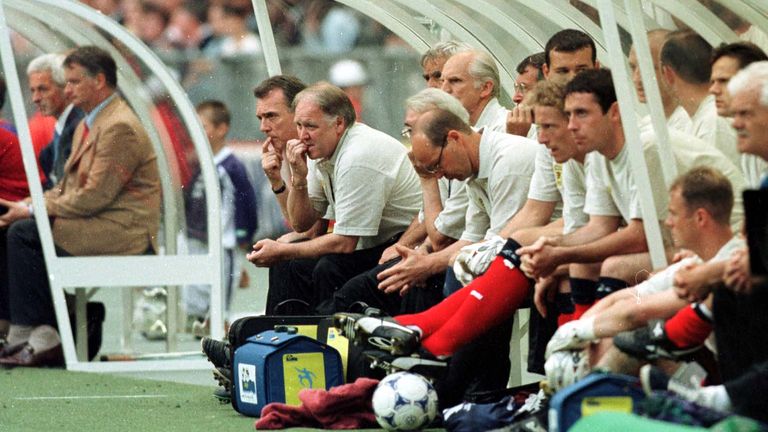 Under Brown, Scotland reached Euro 1996 in England and were a single goal away from progressing out of the group stage. Then came the 1998 World Cup in France. Again, Scotland fell short of progressing in the tournament, but the memories stayed with Brown long after the final whistle.
"Standing to the anthem in the Parc des Princes, to hear 'Flower of Scotland' being played over there and the fans singing, that is as proud as you can be.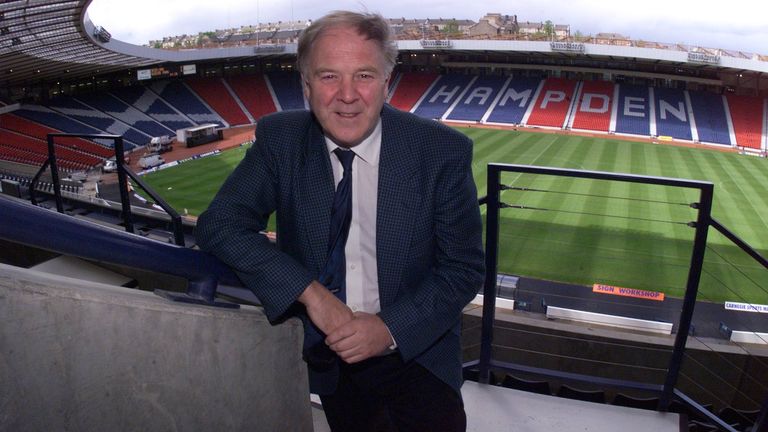 "My best memory was being in the World Cup final with the youth team against Saudi Arabia, that was special. With the first team it was going to Bremen and beating a strong Germany team 1-0. We beat England 1-0 away from home. You don't get many better jobs than those.
"The best memories I have are of people coming up to me and saying I gave them the best holiday they ever had. Many people say that, it was fantastic."
'The luckiest guy in Scottish football'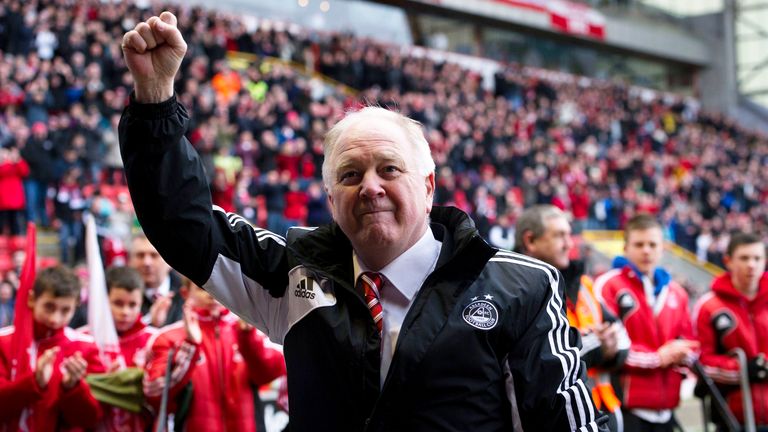 As for how he would be remembered, what his legacy would be, Brown's response was indicative of the man he was.
"Craig Brown the man? I hope to be a guy they say was fair and honest and upright and did his very best. Craig Brown the manager? Well, he was fortunate enough to manage good teams. I'm the luckiest guy in Scottish football, I mean it sincerely.
"I will always be indebted to everyone. To have been as long in the game, to have had the jobs I've had, to work with the people I've worked, I am undoubtedly the most fortunate guy in Scottish football."