Just a few hours ago a Brazilian-made Embraer Legacy 600 executive jet carrying seven passengers and three crew members went down near Kuzhenkino, Tver Region, Russia. The dead included Yevgeny Prigozhin, head of Wagner Group PMC. See WATCH: PMC Wagner Boss Prigozhin Reportedly Killed in 'Plane Crash'.
Like any other high profile death in Putin's Russia, this story has a lot of interesting angles. It is also like wandering around inside a house of mirrors.
How Did It Happen
At 3:11 pm GMT, 11:11 am EDT, the Embraer jet carrying Prigozhin from Moscow to St. Petersburg disappeared from radar. Video taken of the incident records two loud booms and the jet falling minus a wing.
Is it normal for the wing to fall off of an Embraer jet mid flight like that? 😂😂😂😂 pic.twitter.com/AFklMiaKRe

— James Voodoo Fella (@80ef1b1416904ef) August 23, 2023
There is another video circulating that claims to the Prigozhin's plane.
A video appeared, which allegedly shows the moment of the crash of Prigozhin's plane. pic.twitter.com/KkTmw7LoH9

— Anton Gerashchenko (@Gerashchenko_en) August 23, 2023
This video is of a Russian aircraft shot down by Wagner Group during their short-lived mutiny in June. 
🚨 BREAKING: Bodies of Yevgeny Prigozhin and Dmitry Utkin reportedly found at the crash site of the plane belonging to Prigozhin near Moscow. 🍿 https://t.co/JlLPbSgcBd

— Igor Sushko (@igorsushko) August 23, 2023
Sources as varied as Wagner Group-affiliated Telegram channels, the Washington Post, and Newsweek speculate that Prigozhin's jet was shot down. By today, Russian sources were actively pushing a mishmash of "bomb on the plane" scenarios.
🚨#BREAKING: Russian outlets on telegram are reporting that a terrorist attack on board #Prigozhin's jet caused it to crash; They are saying a bomb could of been in a box of wine. pic.twitter.com/sEXl6TOvNI

— World Source News 24/7 (@Worldsource24) August 23, 2023
🇷🇺🇧🇾Russia claims they found a bomb inside Prigozhin's business jet and that was planted when jet was being repaired in Belarus:
"The version of explosive device on board is being verified.The circle of people who could impose it is very limited and they are being investigated."

— OSINT Expert (@BeAawaree) August 24, 2023
The "wine box" theory is gaining traction which means it is almost certainly false.
Who was On Board
The plane not only carried Prigozhin but also some of its senior leadership.
Dmitry Utkin 
Utkin is the founder and ground commander of Wagner Group, which gets its name from Utkin's callsign, Wagner. He's most notable for his Bond-villain looks, and the Nazi insignia tattooed on him.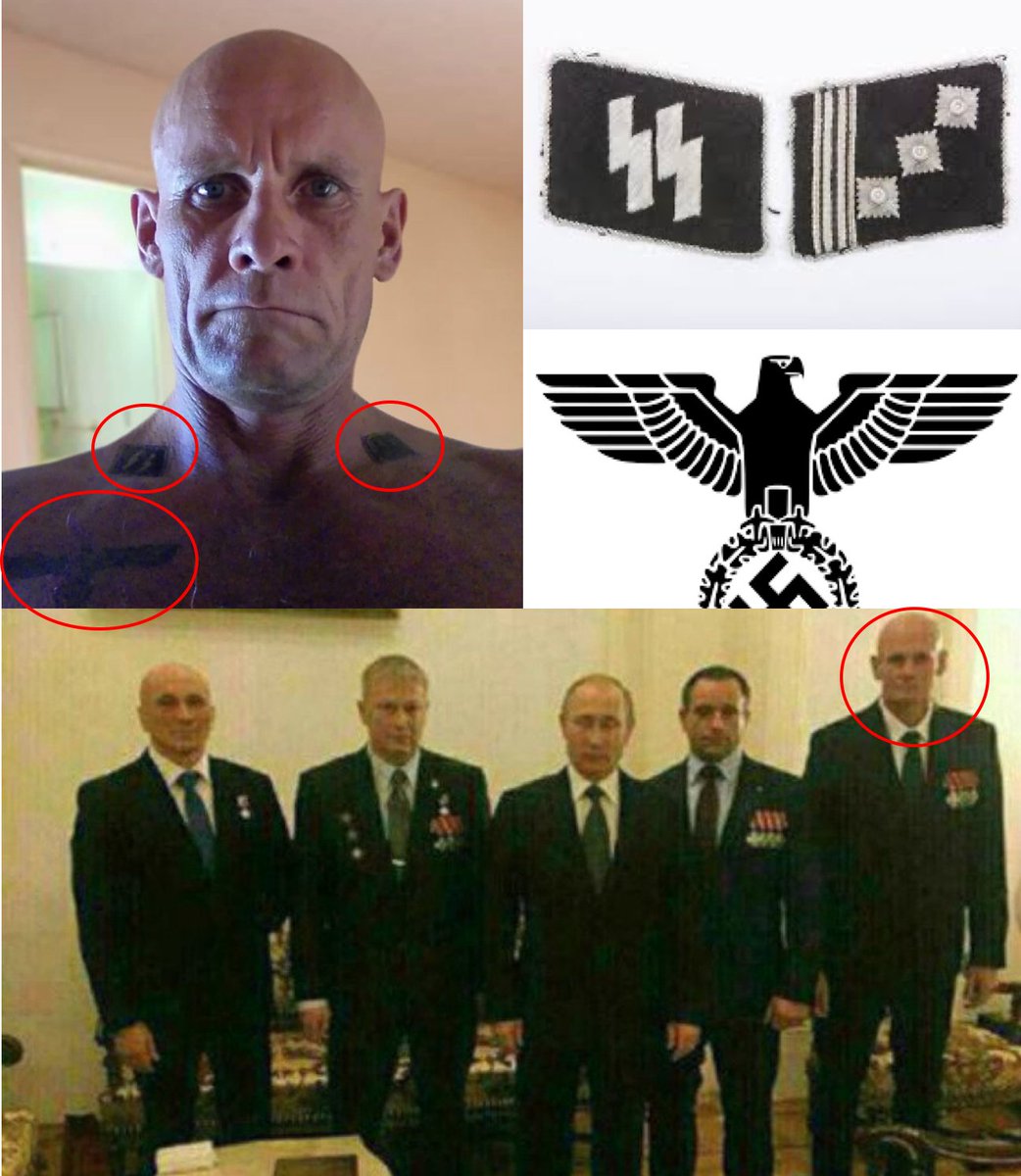 Valery Chekalov
Essentially, Chekalov was Wagner's chief operating officer.
Chekalov oversaw all of Prigozhin's "civilian" projects abroad – geological exploration, oil production, or agriculture. He was in charge of the logistics for the Wagner. He was head of JSC Neva, the founder of Euro Polis LLC, to which all Syrian and African projects were tied.2/

— Giorgi Revishvili (@revishvilig) August 23, 2023
Yevgeny Makaryan
A  member of Prigozhin's security detail.
Yevgeny Makaryan – former district police officer. He joined Wagner in March 2016.

He was part of the fourth Wagner assault detachment in Syria, which came under fire from American aircraft near Khasham in January 2017. He was wounded in his left thigh. 3/ pic.twitter.com/FDi3Ri1ueJ

— Giorgi Revishvili (@revishvilig) August 23, 2023
Sergei Propustin
A member, and probably the chief, of Prigozhin's security detail.
Sergey Propustin – call-sign "Kedr". fought in the second Chechen war. He joined Wagner in March 2015. Since 2016, the unit has been called the second reconnaissance and assault detachment. In 2016, Prigozhin recruited many body guards from this detachment. 4/ pic.twitter.com/LvonC09dFA

— Giorgi Revishvili (@revishvilig) August 23, 2023
Nikolai Matuseyev
A member of Prigozhin's security detail.
Nikolai Matuseev – Dossier Center could not find a person with that name on the Wagner lists. But there is Nikolai Matusevich joined Wagner in January 2017. He served in the fourth assault detachment in Syria. End/

Source: Dossier Center pic.twitter.com/5cs9MSn9p2

— Giorgi Revishvili (@revishvilig) August 23, 2023
Alexander Totmin
A member of Prigozhin's security detail.
One of Prigo's co-passengers was Alexander Totmin. He was in the SBU-compiled database we used for our big Wagner investigation at @newlinesmag while back. His Insta shows he liked expensive cars and kittens: https://t.co/JWOSDP6Ukj pic.twitter.com/PobSudQSy0

— Michael Weiss (@michaeldweiss) August 23, 2023
Reactions
Wagner fighters are vowing revenge but talk is cheap. Without a member of Putin's inner circle as their chieftain, Wagner Group will quickly evaporate.
All the talk is still of events in #Tver where Yevgeniy Progozhin's private jet dropped from the sky.

The #Wagner boss, his number 2 Utkin + 5 other members all pronounced dead by #Russia in what everyone sees as an assassination by #Putin.

Tonight a cross on the Wagner centre. pic.twitter.com/2F7nCa9SpF

— Tim White (@TWMCLtd) August 24, 2023
More and more flowers for Prigozhin in front of the Wagner Group HQ in St Petersburg. pic.twitter.com/aOVLIxgP20

— Visegrád 24 (@visegrad24) August 24, 2023
The reaction we should monitor will become more evident over the coming weeks as oligarchs and members of the ruling Kremlin clique process the willingness of Putin to openly kill a longtime associate and confidant. It doesn't make any difference if Putin did order the hit, there isn't anyone in Russia who believes he didn't.
Of Note
This is not the first time that Prigozhin has died in a plane crash. Prigozhin was on the manifest for the Congolese Air Force An-72 providing support for the Conglese president in 2019. That plane just dropped off the radar.
The timing of the plane "crash" wasn't lost on anyone. On June 23, Prigozhin led his Wagner Group fighters in what was either a mutiny or coup attempt;  Russia Faces Either a Military Mutiny or Coup D'Etat From Wagner PMC Boss.
It's worth nothing that Prigozhin launched his coup late in the evening on June 23rd.

On August 23rd, the 2nd anniversary of the coup, Prigozhin was killed. pic.twitter.com/WlYGle2Bqq

— Visegrád 24 (@visegrad24) August 24, 2023
Also yesterday, General Sergei Surovikin, commander of Russia's Aerospace Forces was dismissed. Surovikin was a former commander of Russian forces n Ukraine, though it is rather difficult to keep up with their comings and goings, and was the mastermind behind the Maginot Surovikin Line constructed to defend Occupied Southern Ukraine from a Ukrainian counterattack. Surovikin is believed to have either actively supported the mutiny/coup by Wagner Group or to have known it was about to happen and stood aside. This is seen as a final settling of accounts.
Grigory Yudin, head of political philosophy at the Moscow School of Social and Economic Scientists, said: "The internal investigation of the mutiny is completed. Surovikin was dismissed yesterday, and the culprits have been executed."

Yudin added: "It took them two months to investigate it, make the verdict and execute it. Had they concluded that Surovikin was part of the plot, he would have been on the plane too."

"The crisis has been dealt with quickly and effectively," said Andrei Soldatov, a senior fellow at the Center for European Policy Analysis and co-author of several books about Russia's security services. Soldatov said Putin had taken time to deal with Prigozhin's assets and punish hardliners before exacting his ultimate revenge.
Implications
The Russian government seems to have decided that Wagner's corporate profile is too high for it to be trusted under new management. For the past month or so, Russian officials have been touting Redut PMC as their brand of choice for work in Afica. We can expect Redut to absorb Wagner's commercial ventures in Africa along with its role in the fighting.