Can we talk?
That signature line from iconic comedian Joan Rivers nearly echoes off the walls as you peek inside her former, one-of-a-kind apartment at the edge of Manhattan's Central Park.
Although she died in 2014, the unique luxury residence is still making headlines—and it recently turned up for a market encore, priced at $34.5 million.
"It's amazing and unique," says listing agent Jenny Lenz, of Dolly Lenz real estate. "There is nothing like it anywhere else in New York."
That's not hard to believe. After Rivers' death, the ornate, 2.5-story, nearly 5,100-square-foot penthouse hit the market for $28 million. Many of her treasured possessions remained in the residence, as did her splendid interior style. The current owners saved quite a few of those pieces and may offer them them for sale beyond the purchase price.
The famous, limestone-clad, 12-unit building sits on a beautiful, Upper East Side street.
It was designed in 1910 by esteemed architect Horace Trumbauer in the neo-French Classic style, which Rivers melded with an opulent, Gilded Age motif. And voila! The apartment is beyond compare.
"It looks like Versailles," says Lenz, who adds that the spacious stone terraces (recently redone, by the way) create the feel of an "Italian piazza."
Rivers had the orignal architectural detail carefully restored by museum-trained artisans, and the result is a spectacularly ornate residence with a dramatic, two-story gallery and living room—all lavishly arranged within 23-foot ceilings and parquet-de-Versailles flooring.
"Its light and scale are irreplaceable," says Lenz, adding that the unique illumination from the huge windows cannot be found elsewhere in New York.
Other notable features include five wood-burning fireplaces; a paneled library; the formal dining room with its 18th century French panels; and a luxe, second-story primary bedroom that overlooks the city and Central Park.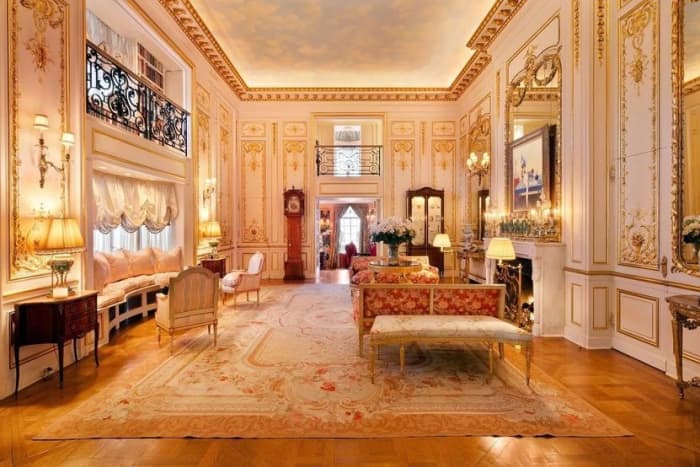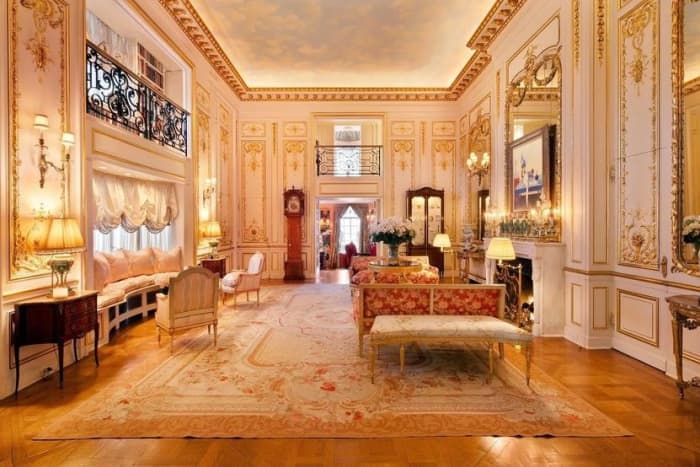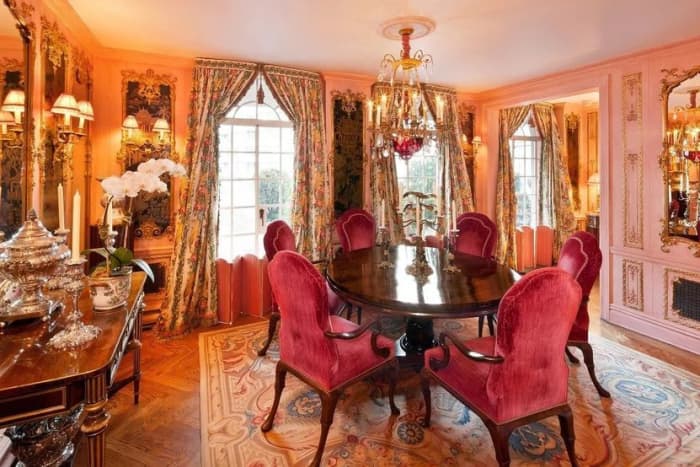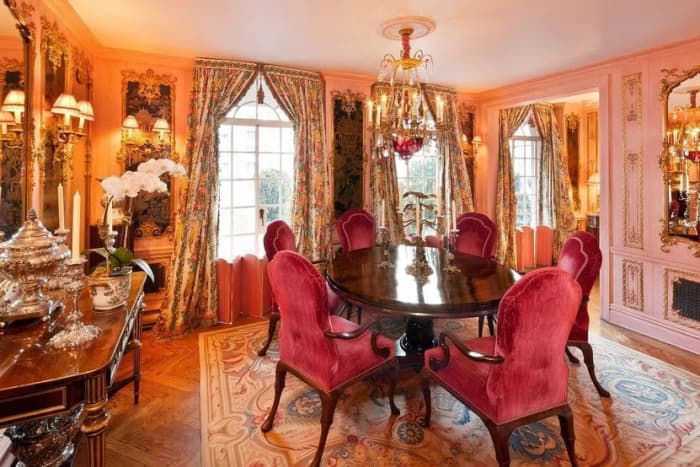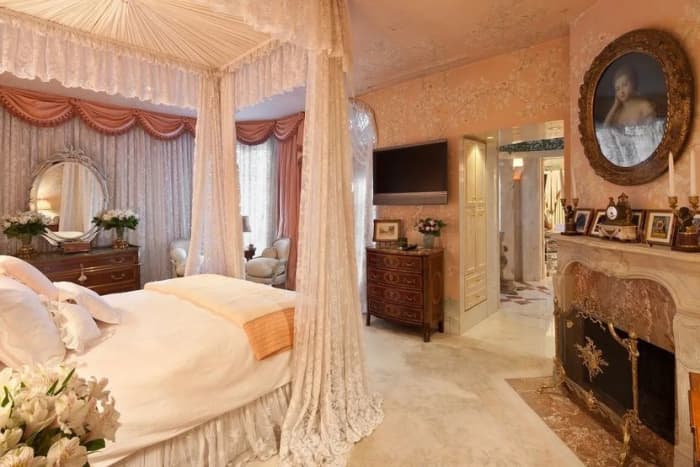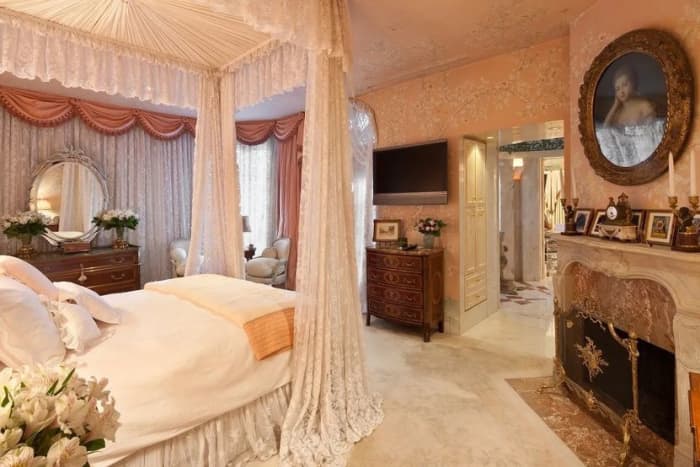 The residence accommodates more people than most luxury flats in Manhattan, as it features five bedrooms and five full baths, all with the elegant trappings of a century past—but with modern conveniences.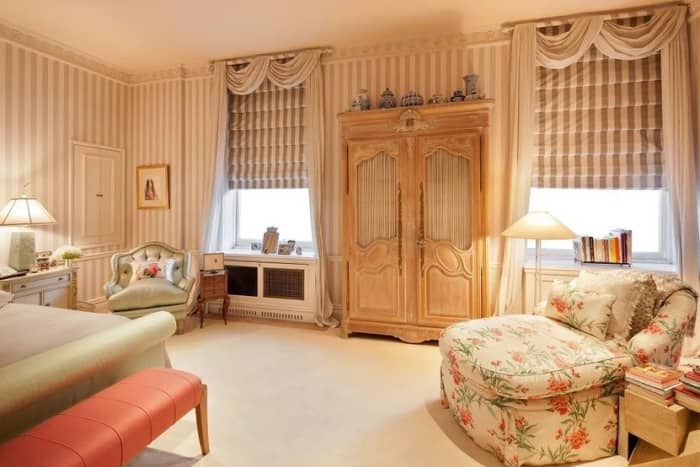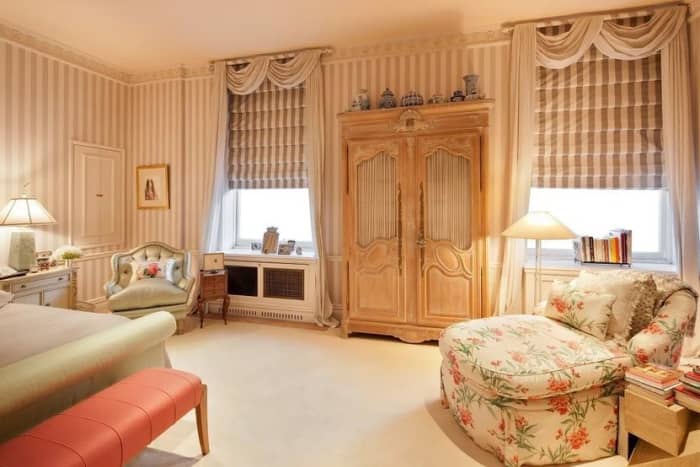 There are also many luxuries in the white-glove building itself, known as The Spencer. And for those, residents will pay a lofty $16,812 monthly fee.
You might be wondering why the current owners are willing to part with this unique, irreplaceable dwelling. And to that, Lenz responds that there are no true comps in all of Manhattan.
She explains that the owners are European and love their rare Manhattan pied-a-terre. But once the pandemic hit, they began spending more of their time closer to family across the pond and feel that the property can be better enjoyed by someone else.
Rivers, who died at age 81, was a comedian, actress, producer, and television host. Her outspoken personality and hilarious charisma made her a household name.
She became a prominent red carpet commentator and co-hosted the E! network's celebrity fashion show "Fashion Police" until 2014. She also starred in the reality series "Joan & Melissa: Joan Knows Best?" with daughter Melissa Rivers.
The listing is held by Dolly Lenz and Jenny Lenz, of Dolly Lenz Real Estate.
This story was originally published on Realtor.com, a real estate and rentals site. In addition to homes for sale, you can find rentals like Scottsdale apartments, Austin apartments, Tampa apartments, and more.