Shirley Jackson's macabre tale of sororal love and murder, We Have Always Lived in the Castle, was first published sixty-one years ago today.
The story of eighteen-year-old Mary Katherine "Merricat" Blackwood, who lives with her agoraphobic sister and ailing uncle on a large estate, six years after the sisters' parents, brother, and aunt died after being poisoned with arsenic at the dinner table.
Here's a look back at one of its very first reviews of the book widely regarded as Jackson's masterpiece.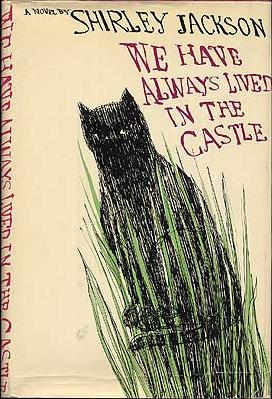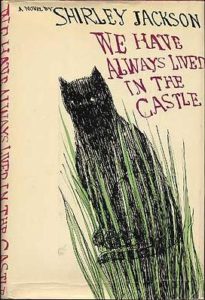 "I can't help it when people are frightened," says Merricat. "I always want to frighten them more."
"Citing this novel's rough resemblance to the spooky cartoons of Charles Adams or the play Arsenic and Old Lace doesn't take into account the author's subtle literary art, her capacity to induce a slow chill as well as a bemused enjoyment of the craft by which she builds a private and frightening world.
It should be understood that Miss Jackson doesn't write the standard horror story, and that her concern with character and the kind of events it reacts to are what give her stories their unique quality. This one finds her in full command of a tender and gruesome chronicle, all entirely credible with no tricks or leg-pulling.
Not until a number of pages into the story does the reader fully realize that the narrator is demented, an 18-year old girl who has lost contact with realities and who lives, thinks and acts under the influence of childish superstitions and omens. Not till toward the end does her role in the murder of most of her family become clear.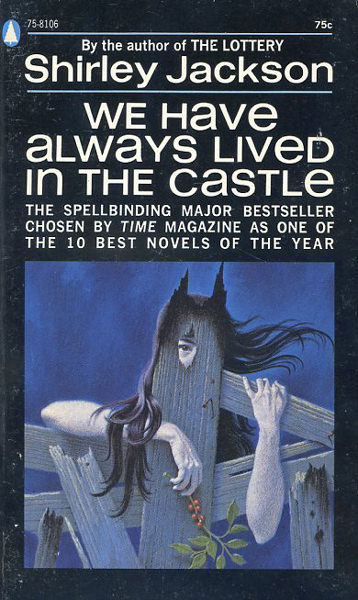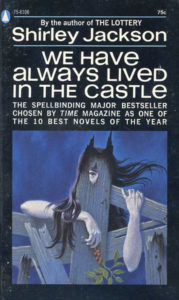 "The family, a wealth and eccentric one, had lived in proud and secluded splendor in a big old house on the hill, and one day, at dinner, they sprinkled sugar on their fruit and immediately died. Arsenic had been mixed with the sugar. The survivors were but three, the 18-year-old narrator, her older, protective sister (later acquitted of a charge of murder) and a dotty uncle whose full-time hobby was gathering research on the murder and the trial that followed it.
This macabre situation sets in motion the story as told by the gentle and rabbit-like Mary Katherine who buries dolls in the ground to ward of evil, is emotionally upset by visitors to the house, and is scared of the villagers who hate the family and its aloof isolation.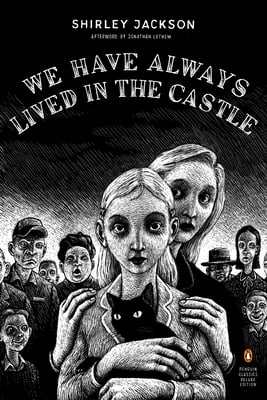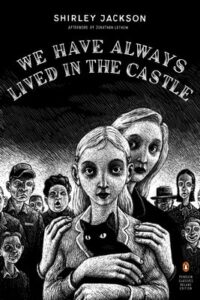 "On to the scene comes a cousin, a predatory young man who sniffs concealed wealth, and with his arrival begins a series of minor and major disasters that all but wreck the hermetic security of the two sisters.
Yet at the end, the older sister says 'I am so happy,' and the pathetically daffy Mary Katherine replies, 'I told you that you would like it on the moon.'
Innocence here survives all misfortune, and finally it is the wrongdoing villagers, not the sisters, who are afraid."
–John K. Sherman, The Minneapolis Star Tribune, October 14, 1962