A puppy recently tested positive for rabies and was euthanized in New Mexico, according to a news release from the state's health department.
The animal, located in Bernalillo County, had shown signs that included tremors, lack of coordination and agitation. 
Health officials said the pup might have contracted the virus while in Texas, the news release stated.
Six people exposed to the puppy were treated with post-exposure rabies shots as a precautionary measure. This was New Mexico's first canine rabies case in 10 years, according to the release.
ARIZONA DOG WHO REUNITED WITH HIS FAMILY AFTER GOING MISSING FOR 12 YEARS HAS DIED
"Young puppies are especially vulnerable to various infectious diseases, including rabies, parvovirus and distemper, until they've completed their full vaccine series," said Erin Phipps, the state public health veterinarian, in the release. 
"It's worth noting that rabies has a prolonged incubation period, often lasting weeks or months from infection to symptom onset, and animals become contagious only after symptoms appear," she added.
The puppy had not yet received its rabies vaccine due to its young age, the release stated.
Several other rabies cases have recently been reported throughout the United States. 
NEW YORK DOG WHO LOVES TO PLAY FETCH AND GO TO THE BEACH IS UP FOR ADOPTION: MEET BO 
On Sept. 6, Caldwell County Animal Care Enforcement in North Carolina reported the county's third case of rabies this year, after a bat that encountered dogs was sent to be tested by the North Carolina State Laboratory. 
On Sept. 11 in Wisconsin, the Racine County Public Health Division reported its second rabies case of this year after a bat tested positive for rabies.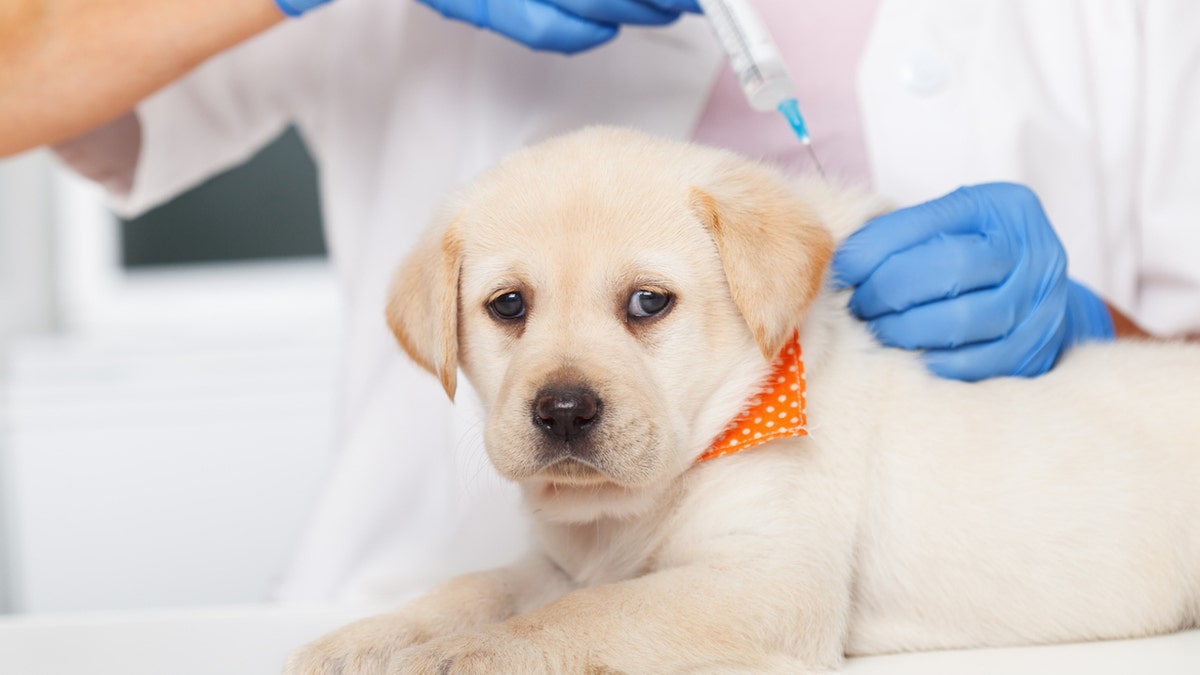 In New York, the Dutchess County Department of Behavioral & Community Health warned residents about a rabid raccoon that was captured in Hopewell Junction in August.
Each year, nearly 60,000 people die from rabies around the world.
Approximately a quarter of those deaths reported in the U.S. resulted from dog bites that the victims sustained during international travel, the Centers for Disease Control and Prevention (CDC) stated on its website. 
RABIES PATIENT BECOMES FIRST FATAL CASE IN US AFTER POST-EXPOSURE TREATMENT, REPORT SAYS
Rabies is a "100% preventable disease" through the vaccination of pets, the CDC said.
"The best way to prevent an outbreak of rabies is to vaccinate," noted Dr. Jeffrey Krasnoff, a veterinarian at Brookville Animal Clinic on Long Island, New York.
"The best way to prevent an outbreak of rabies is to vaccinate."
Rabies is a highly contagious virus that is transmitted through the saliva of infected animals through a bite, Krasnoff told Fox News Digital.
"The most obvious signs that an animal has rabies are aggressive behavior and excessive salivation," he said. "In wild animals, signs can include being out and about during the day, as well as exhibiting abnormal behavior, aggressive behavior and excessive salivation."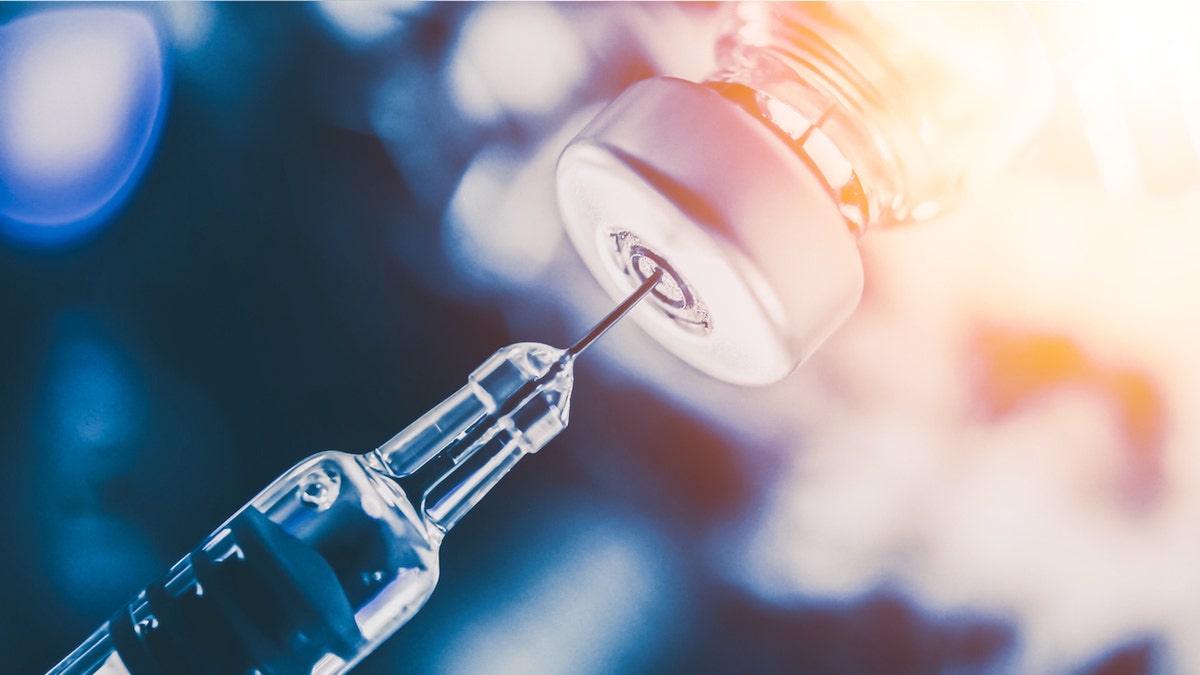 Rabies poses a threat not only to pets, but can also prove deadly in humans if not treated in a timely manner, health experts told Fox News Digital.
The virus can be transmitted to a human through a bite, or by the infected animal's saliva getting into a person's eyes, nose, mouth or a break in the skin. 
WHAT TO DO IF A RABIES-INFECTED ANIMAL BITES YOU?
"Symptoms of rabies infection include fever, headaches, excessive salivation, muscle spasms, confusion and even paralysis," Dr. Fred Davis, associate chair of emergency medicine at Northwell Health on Long Island, New York, told Fox News Digital.
"The key is to seek treatment before such signs develop, as there is no specific treatment to stop the infection, and only vaccination can help prevent the infection from occurring," he added.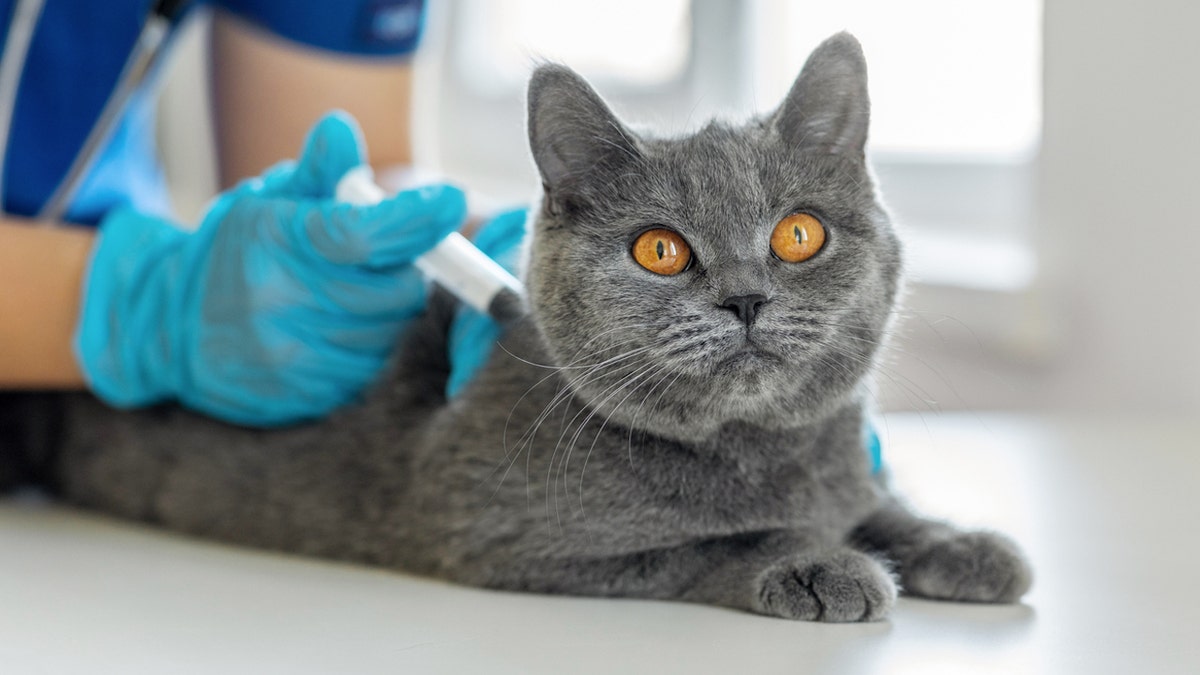 Typical treatment includes a series of rabies shots.
Anyone who has been in contact with the saliva of such animals as dogs, bats, coyotes, foxes, skunks or raccoons — especially if the encounter occurred during the day, when most of these animals are nocturnal, or if the animal in question is acting erratic — should seek immediate emergency treatment, Davis said.
CLICK HERE TO SIGN UP FOR OUR HEALTH NEWSLETTER
Krasnoff explained that when an animal bites a human, it is recommended that the veterinarian call the state's Department of Health for instructions, which may include a 10-day quarantine and testing of the animal. 
It is also important for pet owners to check with their vet to ensure that the animal is up-to-date with rabies vaccinations.
"The world has the vaccines, medicines, tools and technologies to break the cycle of one of the oldest diseases."
Health agencies said that if an animal tests positive for rabies, it is usually euthanized.
"Due to rabies being so contagious to animals and humans, the course of action is euthanasia of a suspected rabid animal," Krasnoff told Fox News Digital.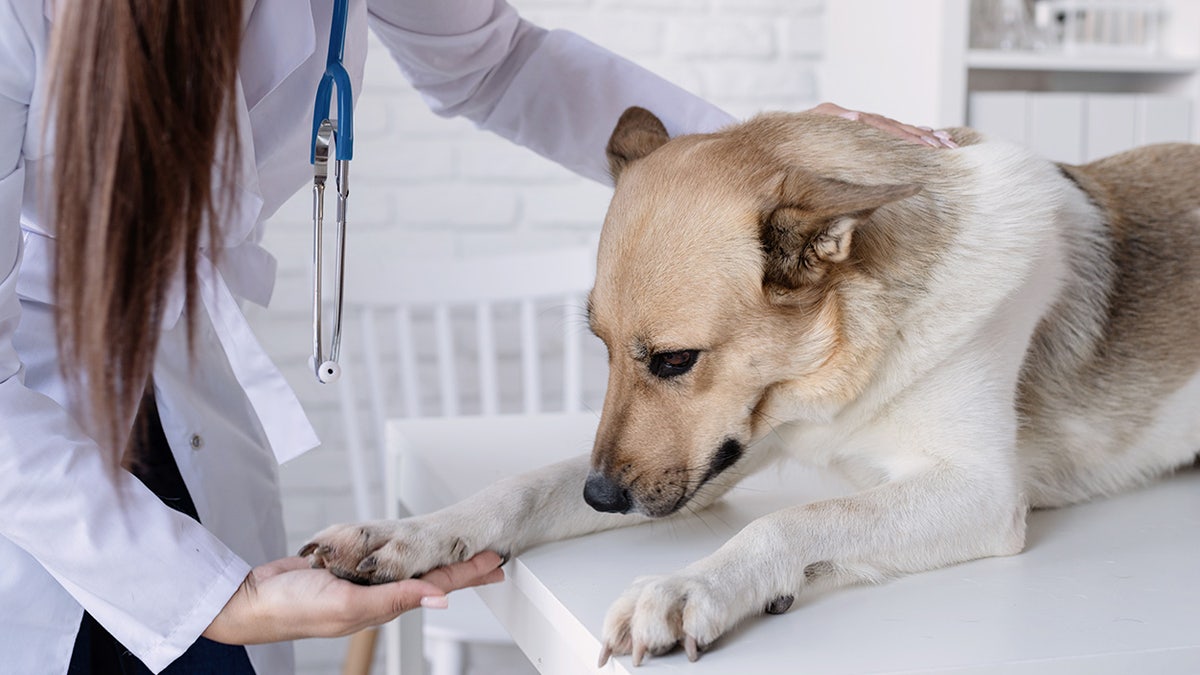 Currently, the World Health Organization (WHO) is working on a collaborative global effort called Zero by 30, with the goal of eliminating dog-mediated human rabies deaths by 2030. 
The agency designated Sept. 28 as World Rabies Day to help raise awareness of how to prevent rabies and to help ensure that post-exposure prophylaxis (preventive medical treatment) is available to everyone.
CLICK HERE TO GET THE FOX NEWS APP
"The world has the vaccines, medicines, tools and technologies to break the cycle of one of the oldest diseases," WHO says on its website. 
"Together in unity, we can eliminate rabies, leaving no one behind."
For more Health articles, visit www.foxnews.com/health.