Paris Saint-Germain forward Kylian Mbappe must sign a new contract if he wants to stay at the club, says president Nasser Al-Khelaifi.
Mbappe sent a letter to PSG last month stating he had no intention of extending his contract, which expires in 2024, meaning he could leave for free next summer – a situation Al-Khelaifi is desperate to avoid.
The France striker later clarified he had not asked the club to allow him to move to Spanish giants Real Madrid, who have tried and failed to land the World Cup-winner in the past.
PSG face the dilemma of allowing Mbappe to run down the final 12 months of his contract and being unable to recoup any of the €180m (£153.8m) they spent to sign him from Monaco in 2017.
Sky Sports News chief reporter Kaveh Solhekol explains the confusion and conflicting stories around Kylian Mbappe's future at PSG

"My position is very clear. I don't want to repeat it every time: if Kylian wants to stay, we want him to stay. But he needs to sign a new contract," Al-Khelaifi told reporters after unveiling Luis Enrique as the club's new manager.
"We don't want to lose the best player in the world for free. We can't do that. This is a French club.
"He said he would never leave for free. If he changes his mind today, it's not my fault. We don't want to lose the best player in the world for free, that's very clear."
Mbappe has finished as Ligue 1's top scorer in the last five seasons and PSG will be eager to keep him having already lost Lionel Messi on a free transfer.
Messi, a seven-times Ballon d'Or winner, opted not to renew his contract for a move to Inter Miami.
Mbappe also said French President Emmanuel Macron had no influence on his career choices after the leader said he would push for the forward to stay in the country's capital.
Analysis: Battle of wills between PSG and Mbappe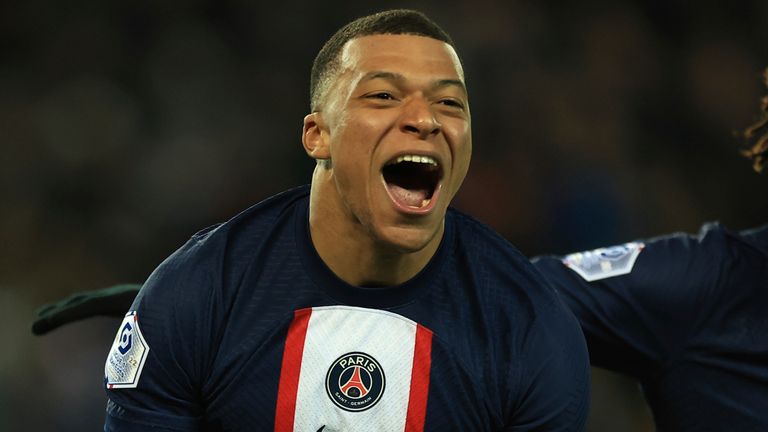 Sky Sports News chief reporter Kaveh Solhekol:
"The PSG president has been very clear, he said the club want Kylian Mbappe to stay but he has to sign a new contract. If he doesn't, they will be forced to sell him.
"Mbappe's contract runs out next summer and there is the option to extend by another year, which the player has turned down.
"PSG are saying they cannot afford to lose the best player in the world for nothing next summer. They know he wants to go to Real Madrid – he's looking to run down his contract and leave for Madrid on a free transfer, meaning PSG would get nothing.
"Mbappe himself would get a signing bonus, even bigger wages, and probably a loyalty bonus from PSG. As far as Al-Khelaifi is concerned, that cannot happen. We've got a battle of wills.
"Is this just a negotiating tactic from Mbappe and his camp, and he will stay?
"Or are Real Madrid being discreetly clever by saying they aren't going to make any more signings in this window, and come in for Mbappe at the end of the summer?"
PSG appoint Luis Enrique as new head coach after Galtier sacking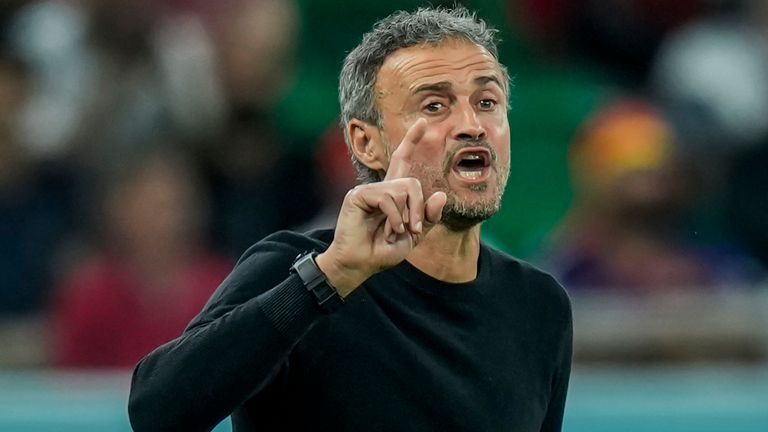 Paris Saint-Germain have announced the appointment of Luis Enrique as the club's new head coach.
The French champions have handed the Spaniard a two-year deal to take over at Parc des Princes following the sacking of Christophe Galtier, whose exit was confirmed on Wednesday morning.
Speaking to the club's official website, he said: "I'm delighted to be joining Paris in order to enjoy a new experience.
"It's so exciting to meet new people, to live in this city, to learn a new language and, above all, to manage PSG."