Everton's tale of woe appears to be a never-ending saga.
Board upheaval, financial strife, a former manager's legal challenge and so it goes on.
However maybe, just maybe there is some light at the end of a long tunnel in the latest club announcement of the implementation of an interim board of directors, together with news out of New York of a company filing by future investors MSP Sports Capital which confirmed investment totalling £130m.
Supporter groups have, for a while now, called for the removal of the current board.
While 75 per cent of that request has been granted with the departures of the CEO Denise Barrett-Baxendale, financial director Grant Ingles and non-executive board member Graeme Sharp, arguably the most attention has been directed at the chairman Bill Kenwright and, with Friday's announcement that he will remain in position during a transitional period, many supporters expressed concerns that nothing had or will change.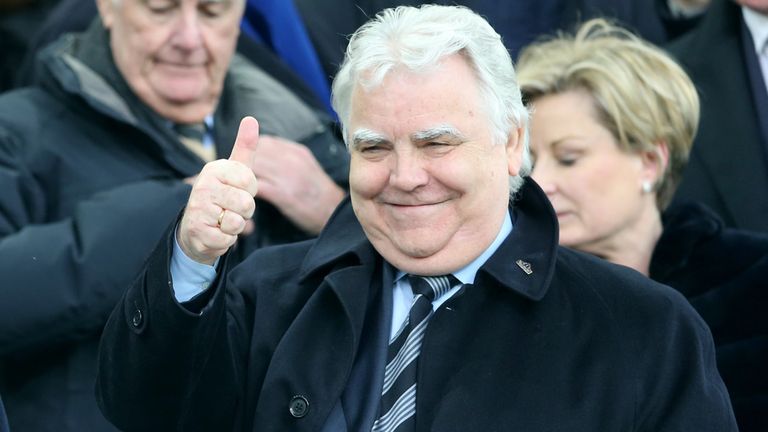 Fans should be in no doubt that this is an interim board which has been put together by owner Farhad Moshiri, essentially a stopgap whilst the real deal is done with MSP, and that deal will be done.
Moshiri wants the best-looking investment deal possible not only to pay for the completion of the new stadium but also to put the club in a stronger financial position, and that will take around six to seven weeks to complete.
Work is well underway and that work will now continue with the stability needed provided by the temporary board arrangement.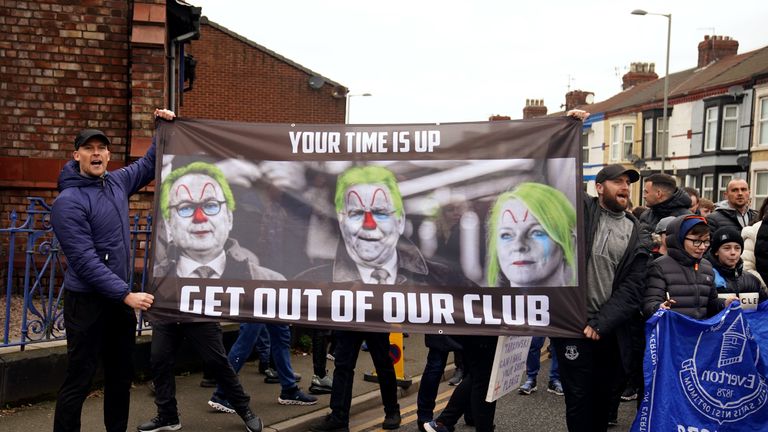 Like it or not, the fans need to realise that with the transfer business a number one priority during that time, outs and ins will still be worked on by director of football Kevin Thelwell and manager Sean Dyche, and as the only person at the club with the experience needed in the field at board level, that work will include Bill Kenwright.
The new board, which includes Moshiri himself, will oversee a period of efficiency and cost control which will get the club ready and fit for the new investors to come in.
John Spellman, who has also been appointed as a non-executive director, comes with vast experience in the financial and energy sector. He is someone that will look at the club with fresh but searching eyes.
Peter McPartland from Toffee TV dissects the problems that Everton have at the moment and describes the club as a 'dinosaur'.

MSP will undoubtedly bring a new way of thinking for Everton, as a commercially savvy group they will provide expertise in many areas, naming rights for the stadium, international focused commercial practices, and a knowledge of sports management glaringly missing from the club for too long.
The most important thing for Everton right now though is getting a squad capable of a better place finish than the last two seasons where they narrowly escaped relegation. There has to be an improvement and Dyche must have a squad he can mould into, at the very least, an efficient, hardworking collection of players who can show progression to a beleaguered fan base.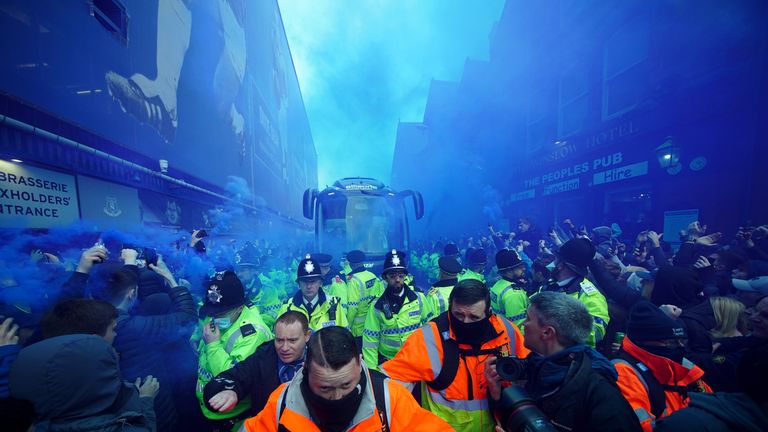 They know they probably won't be booking any trips to Europe anytime soon but they need to see a group of players willing and able to give them something to be proud of.
The manager will need the help of Kenwright and Thelwell to do that in the short term at least, something the owner is aware of and it has been a major driver of his decision to ask the chairman to stay on during this period of transition.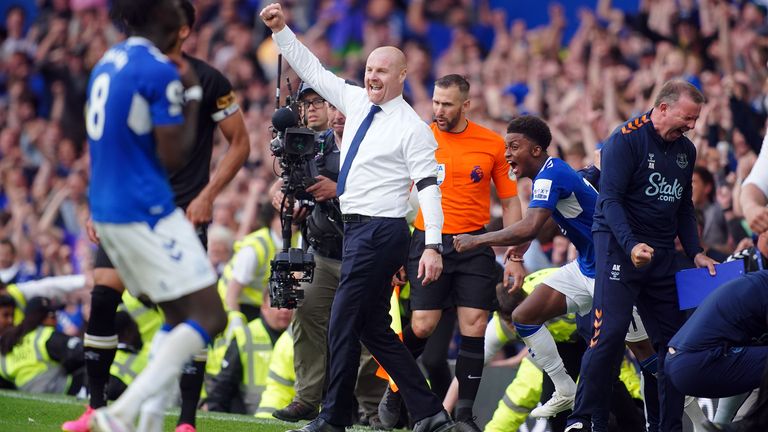 However, after years of disappointment and failure, not to mention the heart pounding and anxiety filled relegation scares, it's a difficult sell to a totally punch-drunk fan base that things are moving forward and the changes they want to see are coming, investment is coming, and they will hope some success will follow.
They and the club have been starved of it for far too long.
It can't of course be guaranteed but everyone must agree that what has gone before must end and give the club a shot at a new beginning and a brighter future.