Lauren James has described how moves to Manchester United and Chelsea helped her realise her dream of playing for the Lionesses at a Women's World Cup.
The 21-year-old is set to feature at her first major tournament after a breakout season at Chelsea – although it was a move to the newly-formed Manchester United in 2018 where she began to make a name for herself.
James had been at Arsenal before her move to the then-Championship side, making her first-team debut for the Gunners in 2017.
However, as James herself explains, a potentially risky move to a new team ended up being the making of her as a person and a player.
"It was weird at first because I was young, I was 16," she said at a Lionesses media day at St George's Park ahead of travelling to Australia.
"Without making that move, I probably wouldn't be where I am now. People would say it was a step back because I went back into the Championship, but sometimes that allows you to take steps forward.
"Maybe I wouldn't be here without that move.
"The hardest parts were days off, being away from my friends who are all in London and family. It's a long distance and sometimes you're too tired and it takes it out of you when you just want to hop on a train to go back.
"Living alone, it allowed me to grow up as a person and having to cook for myself. I'd usually go for salmon and some kind of rice."
Three years later, James returned to her London home, signing for Chelsea – where her brother, Reece, also plays.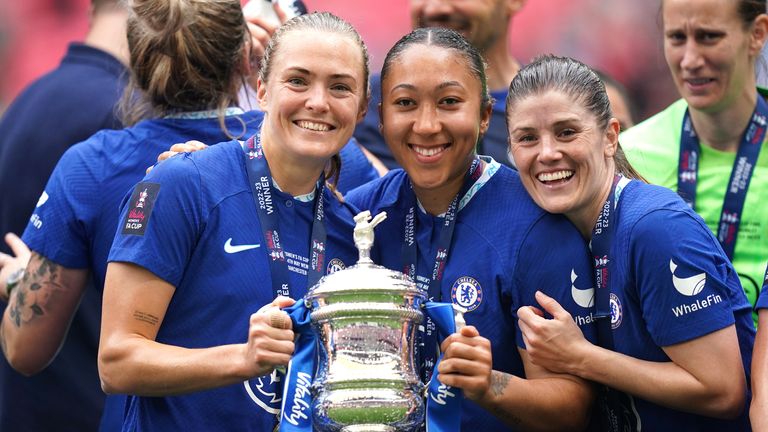 Many expected her to hit the ground running under Emma Hayes, but a series of injuries hampered her progress. However, the 2022/23 season saw her flourish and earn her a spot at her first major tournament.
"Emma is always helpful," James said of her club coach. "She's played a massive role and just get me back to being myself again and enjoying the moments. I had two years of constant injuries and she managed me well. It's allowed me to find my feet again.
"I think in the moment [when she first joined], everyone was like, 'why is Lauren not playing?' I want to be playing on the pitch but in the long run, played out and kept me on the pitch this season. Hopefully it continues.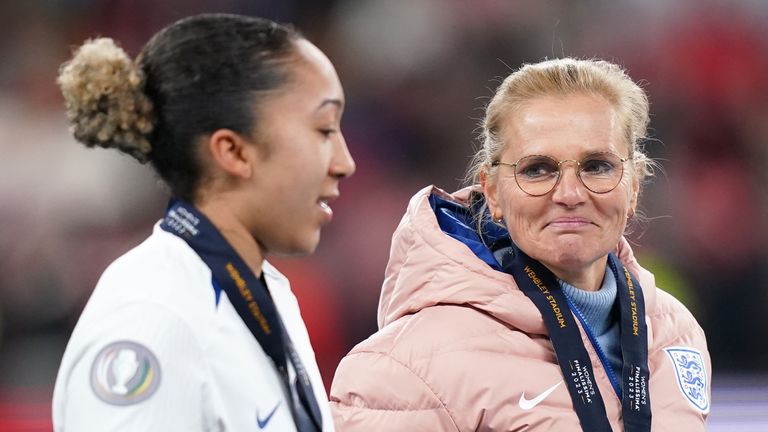 "It's a great feeling [to be part of the England squad]. It was a dream of mine to be a part of this squad and go to a major tournament.
"I'm taking each day and moment as it comes and try to enjoy it. I don't want look back and think I didn't enjoy the moment, I want to enjoy each day.
"There are experienced players around me. I'm close with Lucy Bronze so I like to keep learning off her and what advice she has. It's more like how you conduct yourself, within training, within games and picking up on little things day to day. I can't really put my finger on it."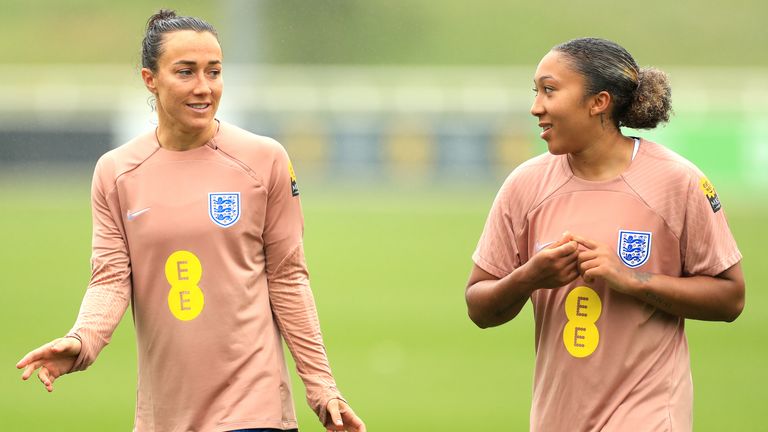 Despite her own talent, to some, James is still known as 'Reece James' little sister'. However, in her typically cool style, the forward does not let that bother her and says her brother will be supporting her all the way in Australia and New Zealand.
"I do feel like that a lot. Obviously I want to carve that out and be known as Lauren James," she said.
"At the moment, men's football is a lot bigger, it's natural. I'm sure there's times where I've gone, 'that's so and so's sister'. It doesn't bother me too much, I know I have my own career.
"I think he would be proud [if James won the World Cup]. We're close, we're like best friends. His advice has always been to enjoy it and try and score goals."
What is the World Cup schedule?
The group stage will begin on July 20 and run over a two-week period finishing on August 3 and see group winners and runners-up progress to the round of 16, which takes place from August 5 to August 8.
The quarter-finals, which will be held in Wellington, Auckland, Brisbane and Sydney, are scheduled for August 11 and 12.
The first semi-final will then be played on August 15 in Auckland, with the other semi-final taking place on August 16 at the Accor Stadium in Sydney, which will then host the final on August 20.
A third-place play-off will be played the day before the final on August 19 in Brisbane.