The Biden administration this week ordered six companies to stop their illegal sales of food products that contain cannabis and are dressed up to look like popular kids' snacks.
The Food and Drug Administration (FDA) and the Federal Trade Commission (FTC) sent cease and desist letters to the companies for trying to get their products to look like "chips, cookies, candy, gummies or other snack food items" such as Doritos, Cheetos and Nerds candy. The agencies said the products can be accidently taken by children or used in too large of doses by adults due to misleading marketing.
Letters went to Delta Munchies, LLC; Exclusive Hemp Farms; North Carolina Hemp Exchange, LLC; Dr. Smoke, LLC; Nikte's Wholesale, LLC, and The Haunted Vapor Room. The FDA said the copycat snacks contain varying levels of Delta-8 THC, which is a substance extracted from cannabis to provide the psychoactive impact of the plant.
SECRET SERVICE CONFIRMS COCAINE WAS FOUND IN WHITE HOUSE
"Dr. Smoke, LLC, for example, sells THC-infused 'Doritos' that are marketed in packaging that is nearly the same as that of Doritos Nacho Cheese Flavored Tortilla Chips… including using the same red background, the use of the Doritos name and triangle logo, and the depiction of two tortilla chips in the same position," the FTC said. "In addition, Dr. Smoke's THC-infused 'Cheetos' are sold in packaging that is nearly identical to that of Cheetos Crunchy Flamin' Hot Cheese Flavored Snacks, right down to the use of the Chester Cheetah mascot."
"Children are more vulnerable than adults to the effects of THC, with many who have been sickened and even hospitalized after eating 'edibles' containing it," said FDA Principal Deputy Commissioner Janet Woodcock, M.D. "The products we are warning against intentionally mimic well-known snack food brands by using similar brand names, logos, or pictures on packaging, that consumers, especially children, may confuse with traditional snack foods."
REP GAETZ SEEKS TO END TESTING MILITARY PERSONNEL FOR MARIJUANA WITH BILL AMENDMENT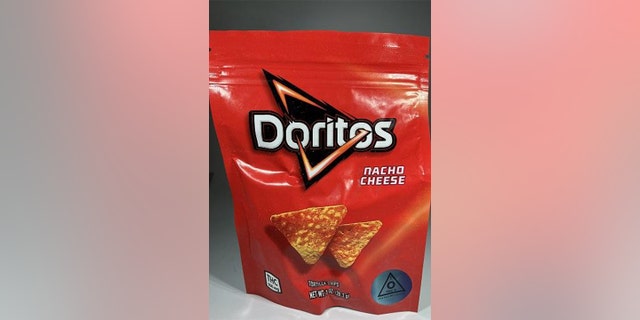 Delta-8 THC has not been evaluated or approved for safe use by the FDA. The agency said it has received reports of serious adverse events from the substance such as "hallucinations, vomiting, tremor, anxiety, dizziness, confusion, and loss of consciousness."
More than 40% of all human poison exposure cases in 2020 were from children ingesting marijuana edibles, according to a study this year in the journal Pediatrics that relied on data from the National Poison Data System. The study concluded cases of pediatric ingestion of edibles has steadily increased from 2017 to 2021.
The FTC determined the copycat snacks may violate Section 5 of the FTC Act, which bans deceptive products or commerce. As a result, the FTC sent the companies "cease and desist" letters.
CASES OF MARIJUANA LACED WITH FENTANYL INCREASING, SAYS WASHINGTON DOCTOR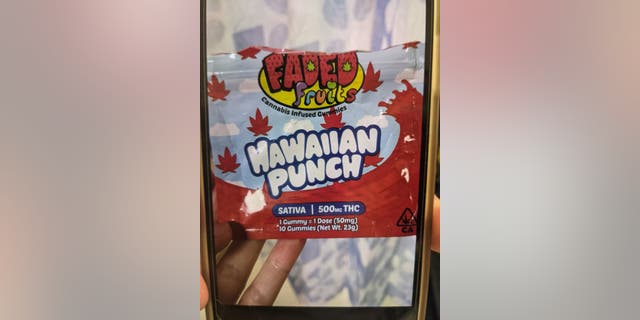 The six companies have 15 days to respond on how to address the agencies' concerns.
CLICK HERE TO GET THE FOX NEWS APP 
"Marketing edible THC products that can be easily mistaken by children for regular foods is reckless and illegal," said Samuel Levine, director of the FTC's Bureau of Consumer Protection. "Companies must ensure that their products are marketed safely and responsibly, especially when it comes to protecting the well-being of children."