Federal Elections Commission filings released Monday show former President Donald Trump's Save America PAC has $3.6 million cash on hand after spending $30 million in the second quarter of 2023. Save America PAC started the year with $105 million in the bank and raised $53.9 million in the first half of 2023. This report reflects a claw-back of $12,250,000 from former President Trump's Make America Great Again Super PAC, believed to be the largest such return of funds in FEC history.

Source: FEC report
Former President Trump runs a network of PACs for different purposes. They are Trump for President, the Trump/Save America Joint Fundraising Committee, the Save America PAC, and the Make America Great Again PAC. Combined, they have $32 million left.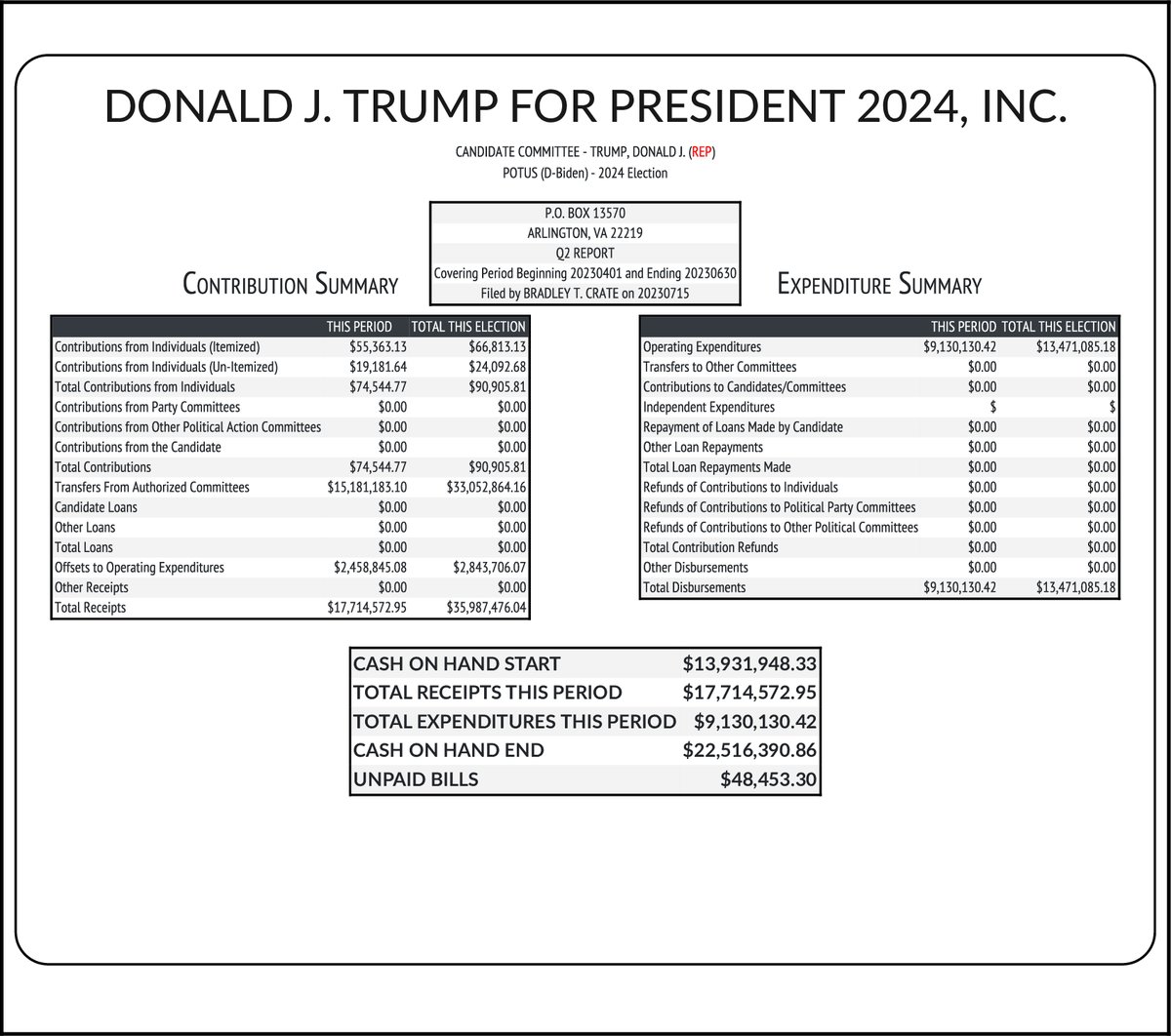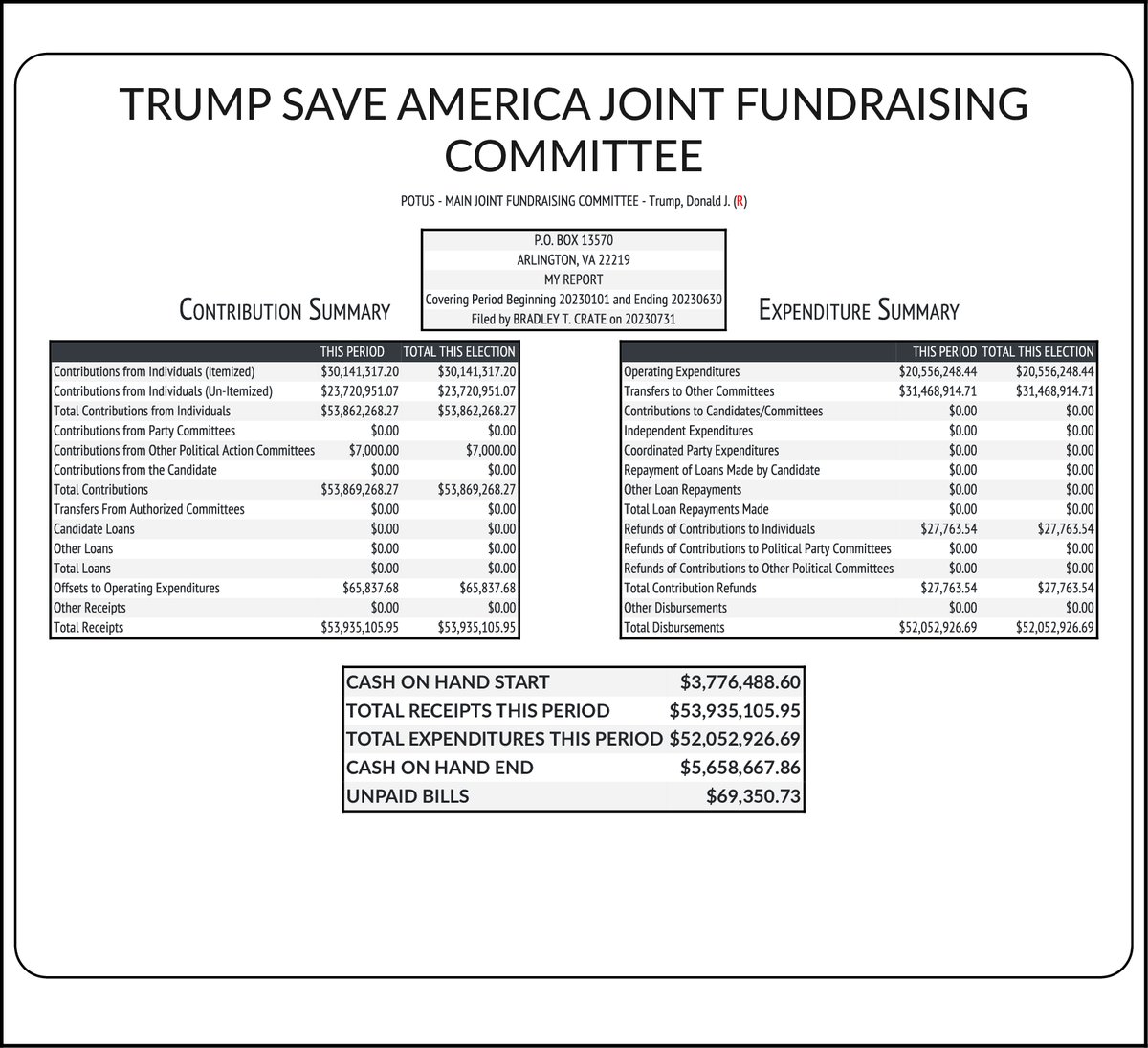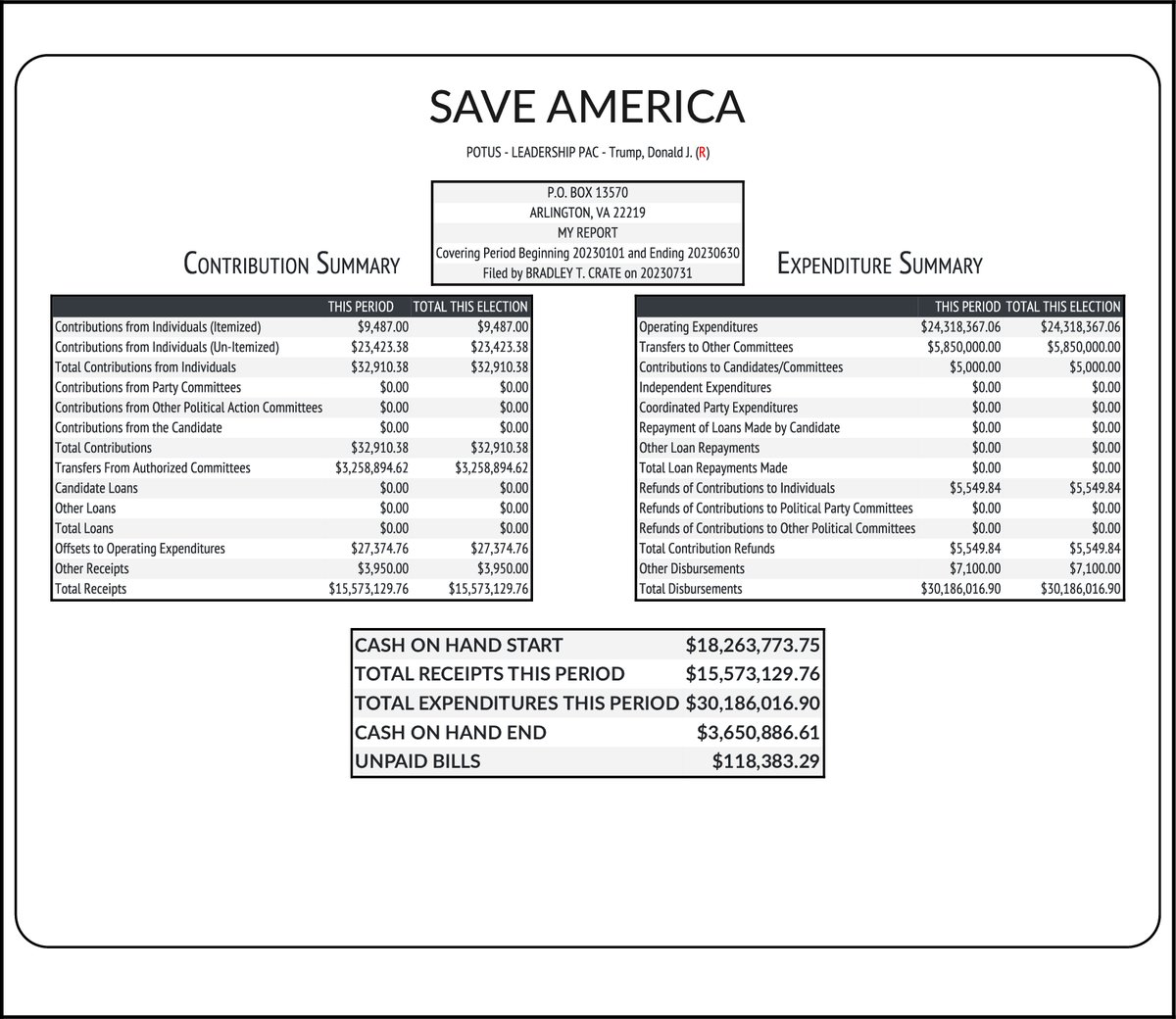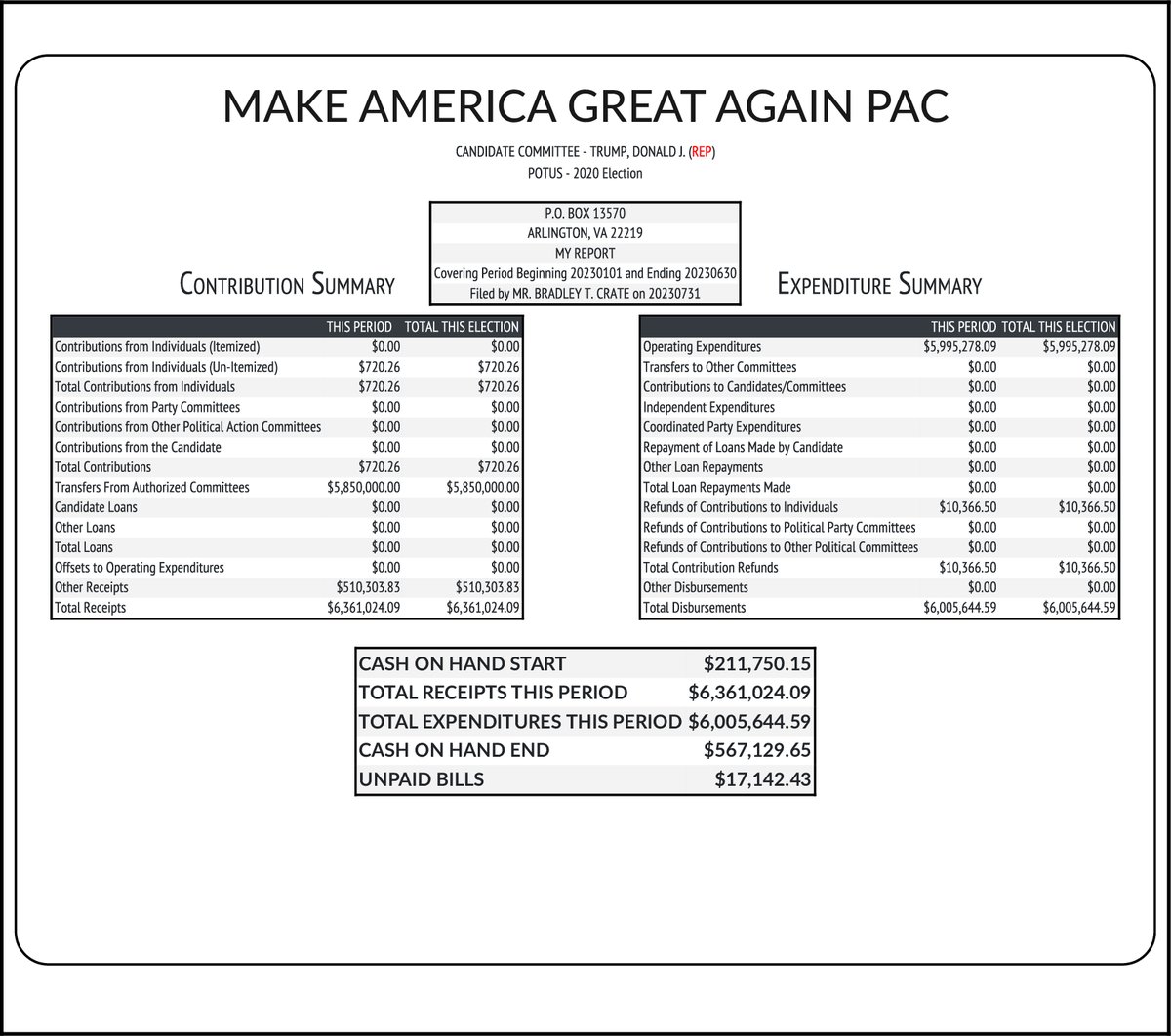 The FEC filings confirm what was reported over the weekend. Former President Trump can still raise significant funds, but they are being used to pay for his growing legal expenses; see REPORT: Legal Fees Dominate Spending by Trump's PAC.
It remains to be seen how massive legal expenditures will affect Trump's fundraising. So far, each indictment has resulted in a new burst of enthusiasm by Trump supporters.
The reports are the canary in the coal mine for former President Trump's presidential campaign. His legal expenses are eating up his hugely successful small-donor fundraising. At this rate of expenditure, all of former President Trump's PACs will be drained dry before the primary campaign starts.