Come on in, the water's fine … Or is it?
Beaches are among America's biggest natural attractions, with an estimated 400 million people visiting one each year, according to the United States Lifesaving Association.
Yet a new report suggests that the country's coastlines may hold hidden health hazards.
Roughly half of U.S. beaches were found to contain potentially unsafe levels of fecal contamination in 2022, according to the annual Safe for Swimming report from Environment America, a Boston-based research, education and advocacy group.
MOST US STATES FAILING TO PROTECT SCHOOLS' WATER FROM LEAD CONTAMINANTS, STUDY FINDS
Of the 3,192 tested beaches across the country, 55% contained unsafe levels of fecal contamination on at least one day — and 363 of them (one out of every nine beaches tested) had potentially unsafe levels of fecal contamination on at least 25% of the testing days, the report said. 
To determine the safety levels of tested beach water, researchers relied on the Beach Action Value (BAV), a tool that the Environmental Protection Agency (EPA) uses to declare advisories or closings of beaches based on measured bacteria levels.
Beaches were considered "unsafe" if the test findings exceeded an estimated illness rate of 32 per 1,000 swimmers.
Researchers compiled the report data on May 31 from the National Water Quality Monitoring Council's Water Quality Portal, which includes the available test results for all U.S. beaches listed under the BEACH Act.
CHEMICALS IN WATER AND HOUSEHOLD OBJECTS COULD REDUCE CHANCES OF PREGNANCY, LIVE BIRTHS: NEW STUDY
"Part of the Clean Water Act, the BEACH Act of 2000 mandates that states adhere to water safety standards to ensure that coastal waters are not overly contaminated with disease-causing germs, including E. coli and Enterococcus species," Kelly Johnson-Arbor, medical toxicologist at the National Capital Poison Control Center in Washington, D.C., told Fox News Digital.
Johnson-Arbor was not involved in Environment America's report.
Varying numbers across the nation
While the national level of unsafe contamination was around 55%, the numbers varied across the country.
Gulf Coast beaches were found to have the highest levels of contamination, with 84% of them recorded as having potentially unsafe water on at least one day of testing in 2022.
West Coast beaches were the second-most contaminated at 70%, according to the report.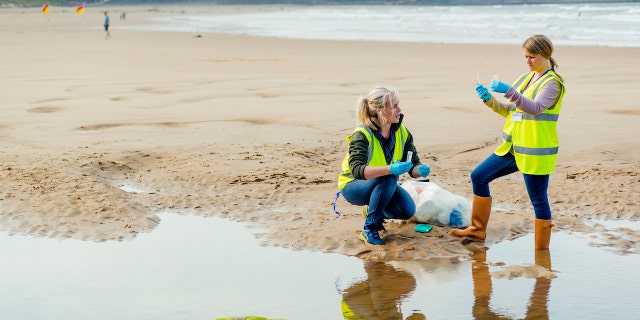 Among beaches in the Great Lakes, 63% were found to have unsafe levels on at least one day.
For East Coast beaches, the share of contaminated beaches was 48%.
In Alaska and Hawaii, 24% of beaches registered unsafe levels on at least one day.
"Of 3,192 tested beaches, 55% contained unsafe levels of fecal contamination on at least one day."
Results varied widely by individual states, depending on the frequency and scope of their testing.
The report notes the individual beaches that were tested in each state, along with the total number of testing days and the number of days that had potentially unsafe contamination levels.
In 2022, nearly 9,000 beach closings or water advisories occurred due to water that was contaminated from such sources of pollution, Johnson-Arbor said. 
More than half of those advisories or closings lasted for at least three days.
POPULAR CONTACT LENSES COULD CONTAIN TOXIC 'FOREVER CHEMICALS,' NEW STUDY FINDS
The EPA recently published its own summary of beach closings and advisories from the 2022 swimming season based on information submitted by the states and territories that receive BEACH Act grants from the agency.
"These jurisdictions took water samples at swimming beaches to see if levels of specific indicator bacteria exceeded the applicable water quality standards," the EPA said in a statement to Fox News Digital. 
"Program beaches on U.S. coasts and along the Great Lakes were open and safe for swimming 92% of the time in 2022." ("Program beaches" are those with a program in place to notify the public in the event of unsafe swimming conditions due to bacterial contamination, per the EPA.)
Potential dangers of contaminated beaches
People who swim in waters with fecal contamination are at risk of developing gastrointestinal (GI) illness, according to the EPA.
Symptoms can include diarrhea, nausea, vomiting, stomach cramps, low-grade fever and/or muscle aches or headache, per the Mayo Clinic.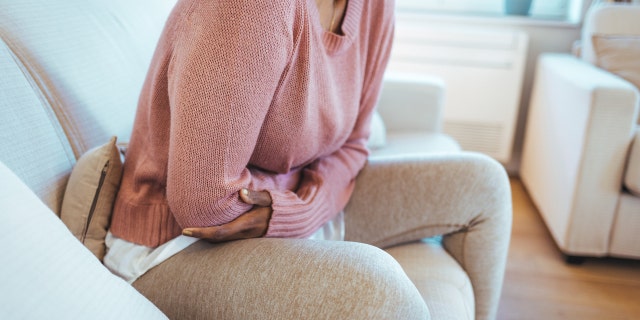 "Microbial contamination of recreational waterways is linked to an increased incidence of gastrointestinal illnesses, skin problems, eye infections and other diseases," Johnson-Arbor told Fox News Digital.
"People can also develop gastrointestinal illnesses, including hepatitis A and norovirus, after eating shellfish that were harvested from polluted waters."
Gastrointestinal illnesses most commonly occur after people swallow polluted water, she said. 
BYPRODUCT OF SUCRALOSE, A CHEMICAL IN SPLENDA, FOUND TO CAUSE 'SIGNIFICANT HEALTH EFFECTS' IN NEW STUDY
"To avoid spreading or contracting gastrointestinal germs, don't swim if you have diarrhea, and avoid swallowing water from lakes, streams, oceans or other recreational waterways," Johnson-Arbor said.
It's also wise to stay out of the water if you have an open wound, she added.
Dr. Marc Siegel, a professor of medicine at NYU Langone Medical Center and a Fox News medical contributor, echoed these warnings.
"Contaminated water can cause serious illness, infection and diarrhea."
"Contaminated water can cause serious illness, infection and diarrhea," he told Fox News Digital. "I recommend carefully washing and showering after swimming and not going underwater if you have underlying illnesses and if bacterial content is high."
To check on whether a particular beach has an active advisory due to poor water quality, Johnson-Arbor suggests calling the local health department or checking its website.
What's causing the beach pollution? 
The bacteria found in seawater primarily comes from "stormwater runoff, sewage overflows and in some places, manure from industrial livestock production," according to Environment America's report.
"While the data do not allow us to say whether beach pollution is worse now than in some prior years, there are several troubling trends that increase the likelihood of beach pollution," John Rumpler, Boston-based clean water program director for Environment America, said in a statement to Fox News Digital.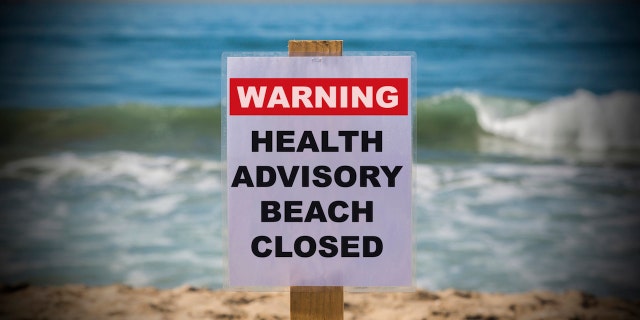 One of the biggest factors in water pollution is the increased development of homes, roads and parking lots, which can lead to a greater amount of polluted stormwater that ends up in oceans, per the report.
Since 1996, there has been a 12% increase in land development in coastal areas, totaling over four million acres, according to the Office for Coastal Management in Charleston, South Carolina.
TOXIC CHEMICAL POISONING: HAVE YOU BEEN AFFECTED? HOW TO KNOW
This development often involves paving over wetlands and forests, which would otherwise absorb stormwater that overwhelms sewer systems and runs off into streams, Rumpler explained.
Aging, inadequate or poorly maintained sewage systems also contribute to poor water quality, as they fail to filter out disease-causing bacteria and viruses, per the report.
"Increasingly severe storms can quickly overwhelm sewage systems and cause overflows," Rumpler said. 
"Most Americans still believe clean water is worth it."
Other common sources include waste from pets and other animals, as well as runoff from people's daily activities, such as lawn irrigation, according to Johnson-Arbor.
"These types of runoff can cause fecal bacteria and other germs to build up in freshwater, seawater and even sand," she told Fox News Digital.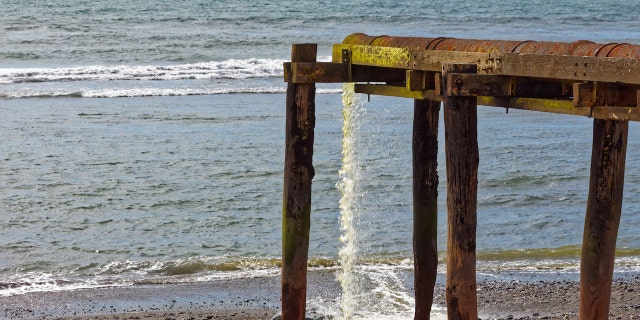 Factory farms are also a major source of fecal pollution, as heavy rains can carry manure from livestock into nearby rivers, creeks and streams, which then feeds into seawater, the report states.
"In order to have beaches and other waters that are safe for swimming, we need to preserve and restore our natural infrastructure and continue repairing our built sewage systems," Rumpler told Fox News Digital.
Take precautions but enjoy nature, expert says
Keith Lambert, a 30-year pollution control veteran who has participated in air cleaning projects for companies including Tesla, Cargill and Lockheed Martin, was not involved in Environment America's report but did not find the results surprising.
NEW EPA REGULATIONS ON TAP FOR DRINKING WATER
"I always say to look at two to three sources before deeming a final decision or designation, as raw data doesn't lie, but it can differ depending on a host of criteria," Lambert, based in California, told Fox News Digital.
Polluted water is just one of many potential sources of contaminants, Lambert said.
"Fifty years ago, we came together as a nation and declared that all our waterways would be safe for swimming."
"I think the cold, hard truth is you can pick up a bad actor — germs, species or bacteria — on any given day from a host of sources, one of which is the body of water you're wading in," Lambert said.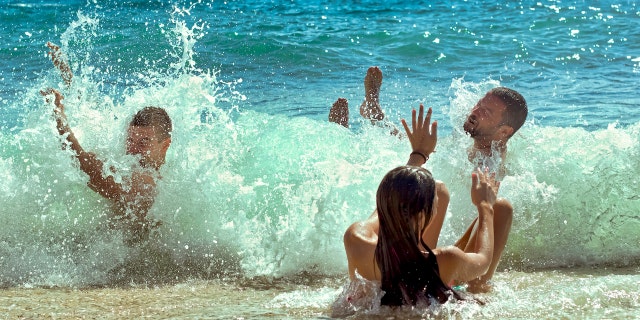 "It all comes down to being at the wrong place at the wrong time," he continued. "Our ecosystem is organic, and we're constantly contributing inorganic and harmful elements into it, so it's a recipe for increased negative interactions."
While he believes that water contamination is a real problem, Lambert emphasized that with the right precautions, people can and should continue to enjoy the nation's beaches.
"Go live, swim, get out into nature, as it's here for our enjoyment," he said. "Simple things like washing your hands after a hike or showering well with soap and water after a swim are the practical actions to take."
Know how to prevent pollution
To prevent sewage pollution, Environment America calls for "repairing, modernizing and expanding access to sewage systems," setting pollution limits for sewage treatment plants and "ensuring proper maintenance of residential septic systems."
To reduce runoff pollution, the report authors stressed the need for "public investment in natural and green infrastructure features such as rain barrels, permeable pavement, urban green space and green roofs."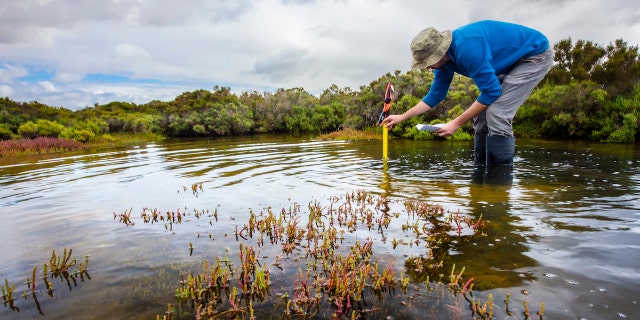 Additional recommendations include enacting new farming policies to prevent manure pollution, protecting the wetlands that filter out pollutants, and expanding and improving the testing of beaches.
CLICK HERE TO SIGN UP FOR OUR HEALTH NEWSLETTER
"People can also reduce their own impact by using rain barrels and having gardens and trees that absorb stormwater, as well as maintaining septic systems, so they do not leak into groundwater," added Rumpler.
In 1972, the federal government established the Clean Water Act (CWA) to limit pollutants in U.S. waters. As part of the CWA, the EPA created programs for pollution control and water quality recommendations.
CLICK HERE TO GET THE FOX NEWS APP
"Fifty years ago, we came together as a nation and declared that all our waterways would be safe for swimming," Rumpler said. 
"Most Americans still believe clean water is worth it and expect officials to take bold action to protect it."