Gabriele Cioffi has played and managed in Serie A but that does not mean he could not learn from life in League Two. During his time at Crawley Town, his team suffered a shock 6-1 defeat to David Artell's Crewe Alexandra, conceding five goals in 12 minutes.
Crawley had won the reverse fixture earlier in the season. "Honestly, at that moment, I was not ready," Cioffi tells Sky Sports. "He [Artell] changed completely from the previous game, which means he had a deep study of my way of playing. I was not ready to react."
It is a testament to the depth of coaching talent in England and, four years on, it is a memory that Cioffi carries with him to this day. He has gone on to be the head coach of Udinese and Hellas Verona but he is humble enough to take lessons from anywhere.
"This is what I do, I watch and I learn. Everything can inspire a manager. You can be inspired even by talking to a waiter. Why not? I am joking but the principle is there. It is important to understand what you can do better otherwise you are in the washing machine."
Cioffi, 47, has had an eclectic career. A defender in his playing days, he was over 30 when he reached the top division and his coaching career has been similarly meandering, taking him to the Gulf and back twice. Crawley to Udinese is not a normal career path.
Before that, he worked as an assistant to the famed Dutch coach Henk ten Cate and had a similar role as part of Gianfranco Zola's staff at Birmingham City. Any attempt to paint that experience as a culture shock receives short shrift. The Championship has changed.
"If you think you are joining a Championship club and need to play physical football because you cannot play good football, this is an old-fashioned idea. Teams are trying to play good football, trying to instil this idea of the game that you see in the top division."
Vincent Kompany's achievement this season underlines the point. "Burnley demonstrated that they always played football with an idea that you could probably only see in the Premier League. They played all season involving the goalkeeper in the build-up."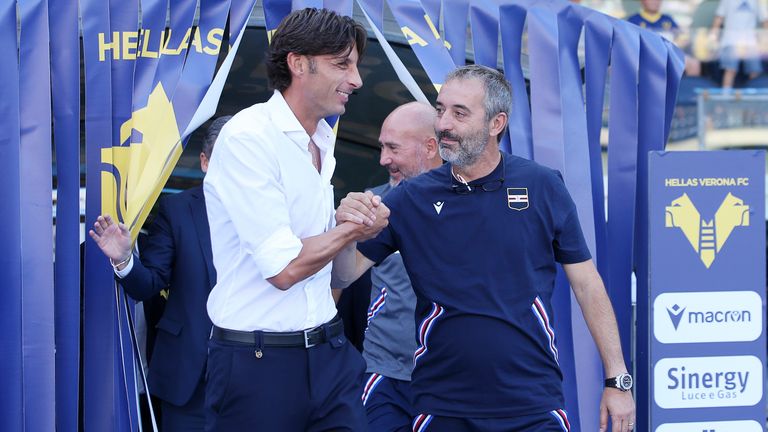 Cioffi's ideas are still shaped by his background. "Italian football is chess. It is probably less spectacular but you can always see there is a deep study behind the scenes. It is for those who know the subject well. I do think it inspires a lot of managers abroad."
But his inspirations are varied. He was intrigued by Rob Edwards taking Luton Town to the Premier League shortly after being sacked by Watford. "I was curious how a manager could not work and then a few months later it could work at another club."
In Germany, he admires the work of Tim Walter, the head coach of Hamburg. "His idea of football is very much inspired by handball and futsal. It is interesting how he fills the gaps with players, how he plays in the half spaces, there are a lot of rotations."
In Portugal, Sporting head coach Ruben Amorim stands out. "He plays a mid-transition. He waits for the opponent. It is not a counter-attack but a sort of counter-attack. He is able, when he is under pressure, to play man-to-man, a more aggressive style of football."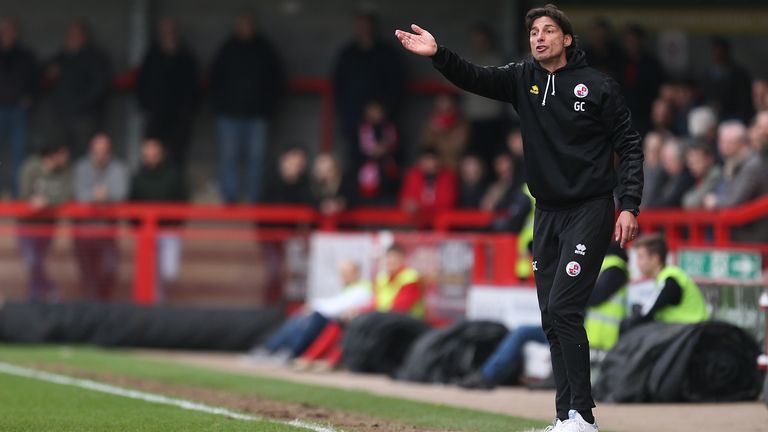 He admits that his own ideas are more in tune with, say, Sevilla's Jose Luis Mendilibar than some of these more principled tacticians. "I just think there are moments to attract the opponent and moments where you have to go. Why keep it? Why wait?"
But it is fascinating to hear a coach expound the virtues of ways that are not his own. Flexibility is all part of the armoury.
"I have changed," Cioffi concedes, reflecting on his growth. "One day I know I will manage a team that is built using 4-4-2. Another time I will coach a team where the skills of the players are not suited to 4-4-2. You have to understand who you are training."
Whatever the circumstances, the challenge for today's coach is to be able to explain the idea clearly to the modern player.
"In my time, a player was in the army. We are playing 4-4-2 or 4-3-3? OK, gaffer. A player might say, 'I am 6'5" so how can I cover the space if there is 60 metres behind?' And the coach would say, 'It does not matter. Do it, otherwise you do not play.'
"Now, the philosophy is changing. We change to the skills of the players. We have to create the idea around the players. It is a more demanding way for the coach because the players now are much more curious. They have more understanding of their body too.
"Before, you could say to a player, 'We are going to run and then we are going to watch a video.' Now, the players are saying to the manager, 'Why are we running? Why am I sitting here and watching this video if I feel in myself that I need something different?'
"They are not waiting for the manager to show them, they are asking. 'Where are my clips? I feel I am weak on that side.' So, you have to be able to explain why. As a manager, if you do not have that answer and you cannot explain why, they will never trust you.
"A manager has to be able to seduce an entire club, all the players, to follow his philosophy, his idea. It is not just getting the full-back to pass to the centre-back or playing 4-3-3 or 3-5-2. This was 20 years ago. Now it is about relationships. They follow a soul."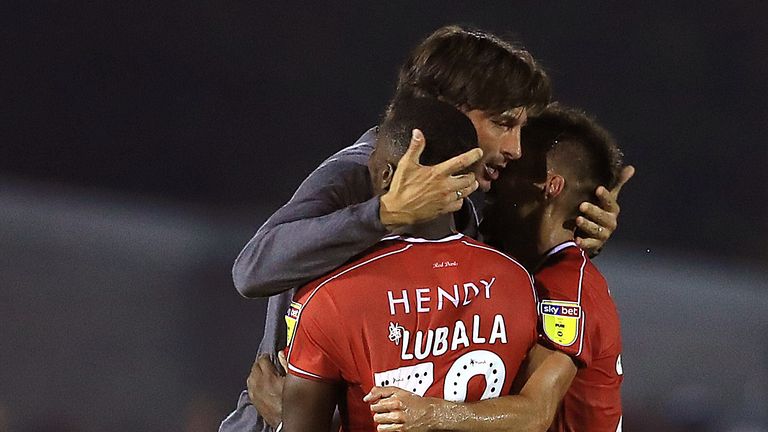 It is an illuminating conversation with a coach keen to remain at the vanguard. "You are finished when you stop being curious. If you are smart you bring in someone younger. You can see the top managers are putting young energy in their staff, new ideas."
Could that see Cioffi return to England with a new-look coaching team? "I am sure I can make an impact there," he concludes. "But I cannot predict where in the world my next job will be. That is football. But I do hope to be back soon. It is where I have to be."