Car accidents are a leading cause of death for kids. In 2021, 710 children in the U.S. under the age of 13 were killed in vehicle crashes, and more than 100,000 were injured, according to the National Highway Traffic Safety Administration.
Among those who died, more than a third of the kids were not properly restrained. And in a national survey by Cars.com, 60% of parents said they have struggled with car seat installation.
To mark National Child Passenger Safety Week and National Seat Check Saturday, Cars.com's certified child safety seat technician, Jenni Newman, shared with Fox News Digital her "dos and don'ts" for proper car seat installation.
3 CAR SEAT INSTALLATION MISTAKES YOU NEED TO AVOID
Read on for these important tips. 
DO tighten straps as needed
"As your child grows, you'll need to adjust the harness straps' location in infant seats, convertible seats and combination seats," said Newman, who is based in Chicago.
A child in a rear-facing seat should have the harness straps positioned at or below the shoulders, she advised. When forward-facing, the straps should be at or above the shoulders.
DON'T turn the car seats around too soon
It's important for parents to know when to go from rear-facing to forward-facing, Newman said.
The American Academy of Pediatrics (AAP) recommends that children's car seats remain rear-facing as long as possible to better protect the head, neck and spine in the event of an accident.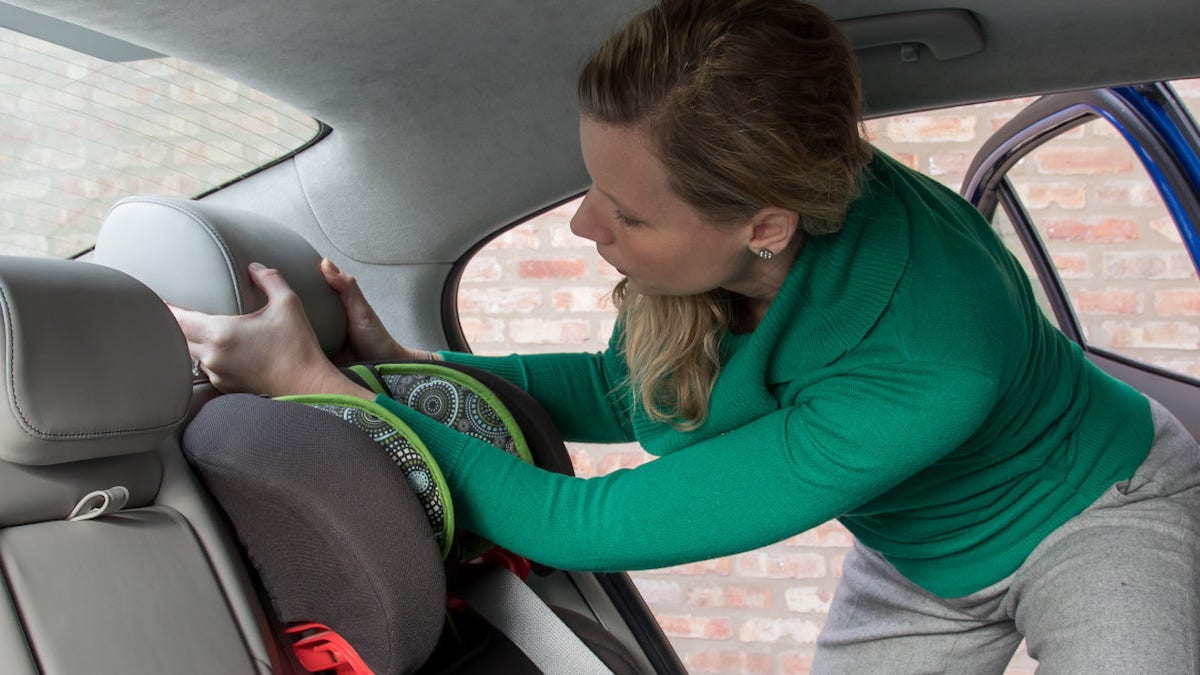 "Keep your child rear-facing until they reach the car seat's height or weight limit," Newman said.
DON'T use both: Choose the latch OR the seatbelt 
Child car seats can be installed using either the vehicle's built-in seat belt or the LATCH system (Lower Anchors and Tethers for Children).
Since 1999, federal law has required top tether anchors in new cars and top tether straps on all front-facing child seats, according to Consumer Reports.
KIDS AS YOUNG AS 4 YEARS OLD CAN BEGIN TO LEARN MEDICAL EMERGENCY TRAINING: NEW REPORT
Since 2000, lower anchors have been required in almost all cars and light trucks, and all car seats made on or after Sept. 1, 2002 have the corresponding hooks.
Some parents think using both the LATCH system and the seatbelt will add security — but Newman said that's not true.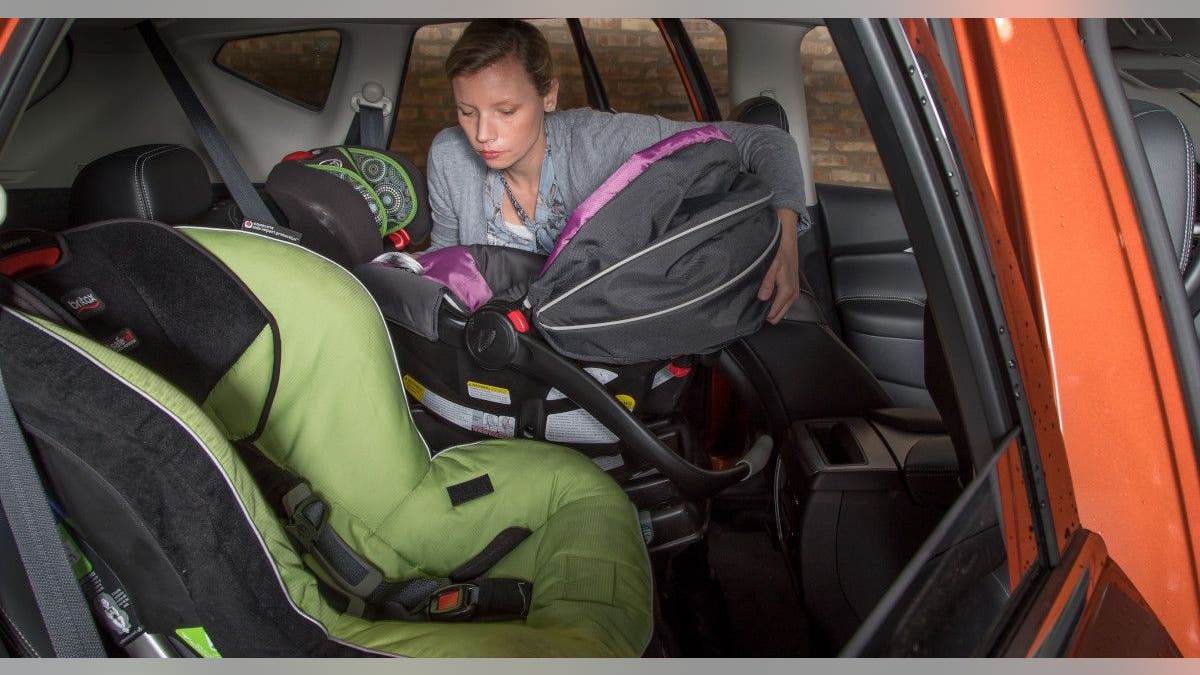 "Choose one option and go with it," she said. 
"If you choose to install via the seatbelt, make sure to follow the extra step of locking the seat belt retractor to prevent the seat from moving around."
DO remember the top tether anchor
The top tether anchor is often forgotten because it's usually on a seat back or somewhere not as visible as the lower anchors, Newman noted.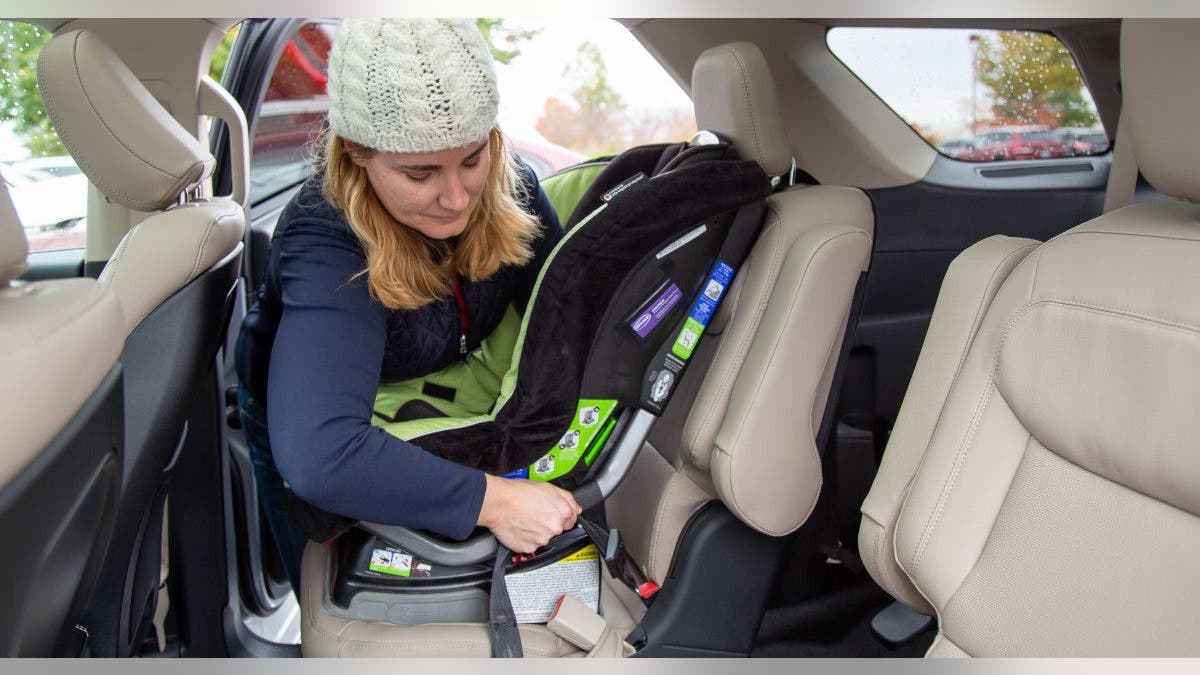 "For forward-facing car seats, it's essential to connect the tether strap to the tether anchor," she said. 
"This limits a child's head and neck movement in the event of a crash."
DO register your car seat
It can be easy to overlook the small registration card that comes with every new car seat, but Newman said it's an important tool in keeping your child safe. 
MELATONIN WARNINGS: NEARLY HALF OF PARENTS GIVE IT TO THEIR KIDS TO HELP THEM SLEEP, BUT EXPERTS URGE CAUTION
"Registering your car seat allows the car-seat manufacturer to alert you in the event of a recall," she noted. 
If you've misplaced the registration card — or if you're not sure whether you registered the seat — The National Highway Traffic Safety Administration has a tool that provides the online registration link for each car-seat maker.
DO read the manual
"Before you install a car seat, make sure to read both the car seat manual and the car owner's manual for some help," Newman said. 
CLICK HERE TO SIGN UP FOR OUR HEALTH NEWSLETTER
"Be sure to read through both thoroughly and follow the instructions to the letter."
DON'T be afraid to ask for help 
"If you're unsure if you've installed your child's car seat correctly, get help," Newman said. 
You'll often be able to find a certified child passenger safety tech at a local fire department, police station or car dealership, she suggested.
CLICK HERE TO GET THE FOX NEWS APP
"Seat checks are free, but make sure to bring your car seat's owner's manual, car's owner's manual and your child or children," she advised. 
"We recommend calling beforehand to make an appointment and confirm a technician is on site."
For more Health articles, visit www.foxnews.com/health.