Each month, our friends at AudioFile Magazine share a curated list of the best audiobooks for your literary listening pleasure.
*
AUGUST FICTION
The Apology by Jimin Han| Read by Kathleen Kim
AudioFile Earphones Award
[Hachette Audio | 9.75 hrs.]
Kathleen Kim's magnificent performance brings out the complexity and drama of this outstanding saga. Kim is the compelling voice of Jeonga Cha, a strong-willed woman who is haunted by decisions she made based on pride and her need to maintain her family's honor. Generations later, as a ghost, Jeonga Cha must rectify the consequences of her actions. The wide range of emotions in her evocative narration deftly reveals Jeonga Cha's evolving voices as a woman, daughter, mother, sister, and grandmother across the intersections of political and cultural divides during her lifetime.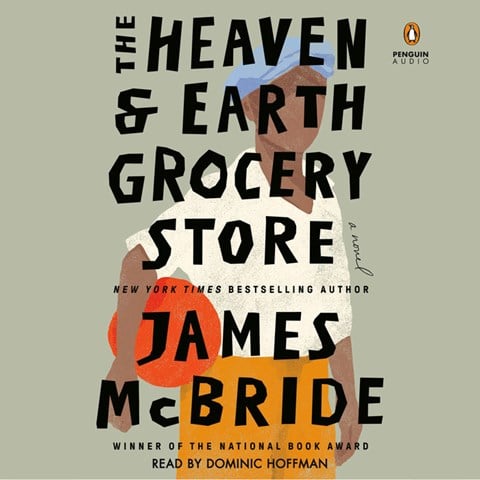 The Heaven & Earth Grocery Store by James McBride| Read by Dominic Hoffman
AudioFile Earphones Award
[Penguin Audio | 12.5 hrs.]
Dominic Hoffman fully inhabits the characters in McBride's fresh, vital, beautifully written historical novel, resulting in a deeply immersive listening experience. The story is set largely in the 1930s in Chicken Hill, a predominantly Black and Jewish neighborhood in Pottstown, Pennsylvania. Hoffman varies his accent and intonation and delivers many different languages for the large cast of characters who impact each other's lives. With his mesmerizing performance, Hoffman makes it clear that this interconnectedness is the point.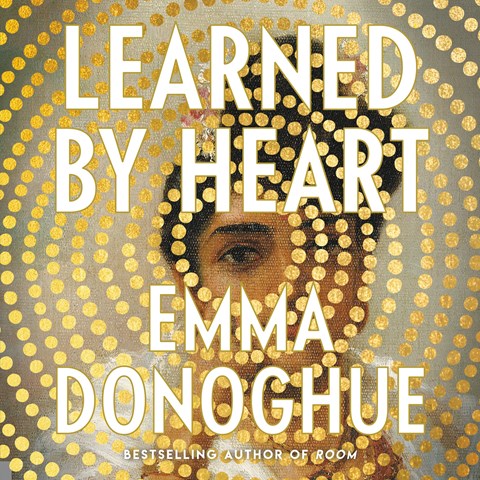 Learned by Heart by Emma Donoghue| Read by Shiromi Arserio
AudioFile Earphones Award
[Hachette Audio | 8.75 hrs.]
Shiromi Arserio is the ideal choice for this touching novel about two fourteen-year-old girls who attend a boarding school in York, England, in 1805. Arserio vividly conveys the emotional complexities of Eliza Raine, a lonely, wealthy orphan from India, and Anne Lister, an audacious, highly intelligent tomboy. The social outcasts quickly become inseparable, and their friendship blossoms into desire. Arserio's compassionate portrayal of these unforgettable characters is extraordinary.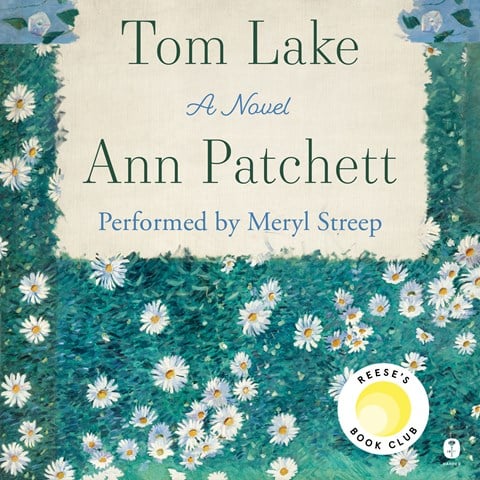 Tom Lake by Ann Patchett| Read by Meryl Streep
AudioFile Earphones Award
[Harper Audio | 11.5 hrs.]
Meryl's Streep's captivating performance of Ann Patchett's new novel transforms the fine book into a must-listen. As the Nelson family isolate together on their Michigan cherry farm in the first year of the Covid pandemic, Lara entertains her daughters with memories of working in summer stock theater at nearby Tom Lake and dating an actor who became a famous movie star. Streep narrates with breathtaking sensitivity to those emotional truths. Never overdramatizing, she speaks with warmth, savoring with us the novel's many lessons and satisfactions.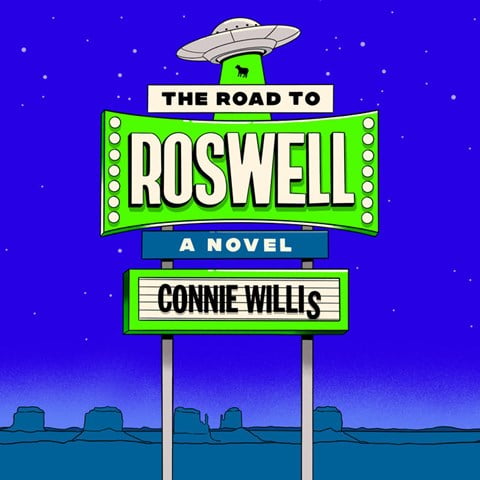 The Road to Roswell by Connie Willis| Read by Jesse Vilinsky
AudioFile Earphones Award
[Random House Audio | 14 hrs.]
Jesse Vilinsky and Connie Willis have a marvelous time in this delightful homage to road trips, old Westerns, romance, alien hunters, and, well, aliens. When Francie arrives in Roswell during the UFO Festival, she's trying to stop a friend's UFO-themed wedding. Then she's abducted by an alien who is on an unusual quest. When they're joined by an elderly gambler, a UFO hunter, an RV owner, and a mysterious hitchhiker, the adventure is on. Throughout, Vilinsky's technicolor performance radiates the story's essential kindness and joy.
*
AUGUST NONFICTION
Wasteland: The Secret World of Waste and the Urgent Search for a Cleaner Future by Oliver Franklin-Wallis| Read by Chris Harper
AudioFile Earphones Award
[Hachette Audio | 11 hrs.]
Chris Harper has his work cut out for him in this chilling audiobook about waste around the globe. His challenge is to keep to a reportorial tone amid the horrifying reports of toxic mountains of garbage. He maintains the right pace and cadence as he recounts the author's discoveries, which include an island of plastic three times the size of France in the Pacific, corporate mismanagement through misrepresented facts, the idiocy of fast fashion, and other forms of outright crime and widespread greed. Harper captures the author's urgent call for change in these profiles, stories, and facts.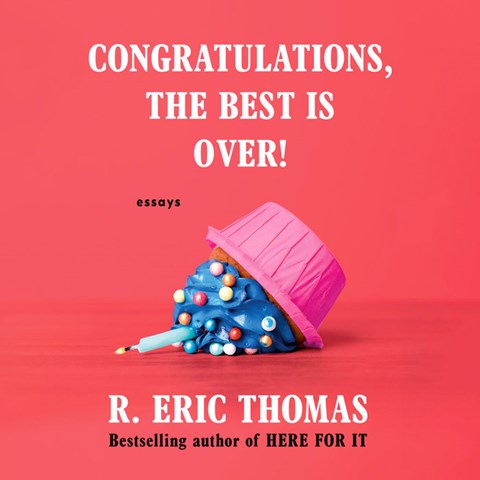 Congratulations, the Best Is Over!: Essays by R. Eric Thomas| Read by R. Eric Thomas
[Random House Audio | 6.75 hrs.]
Writer R. Eric Thomas's second essay collection is just as funny and exuberant as his debut. Writing about the complicated emotions that arise when he moves back to his hometown of Baltimore, the beautiful challenges of marriage, the isolation of the pandemic, and so much more, Thomas offers a heartfelt "I see you" to anyone who's ever been lost, grieving, or stuck. His delivery is perfect, a mix of impeccably timed jokes, raw emotion, and warm, conversational wisdom. Laugh-out-loud funny but real enough to make you cry, this book is pure joy to listen to.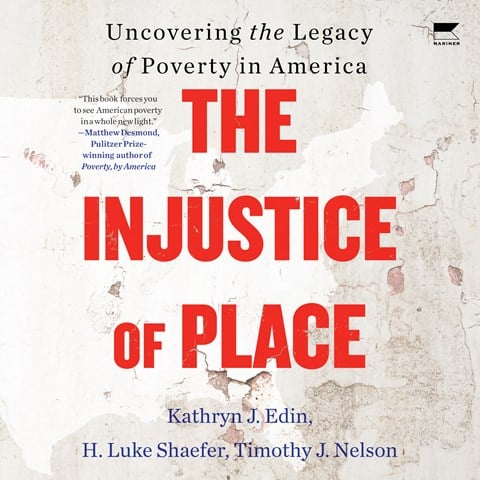 The Injustice of Place: Uncovering the Legacy of Poverty in America by Kathryn J. Edin, H. Luke Shaefer, Timothy J. Nelson,| Read by Janina Edwards
[Harper Audio | 10 hrs.]
Janina Edwards calmly and clearly presents this data-driven study of U.S. poverty. She does a fine job shifting tone and tempo when the text changes from the authors' words to the words of the subjects they interviewed. Her thoughtful delivery gives this work meaning as she delivers the community profiles, personal stories, and interpretations of data. Her engaging style enables the listener to absorb the hard truths about systemic poverty that this study reveals.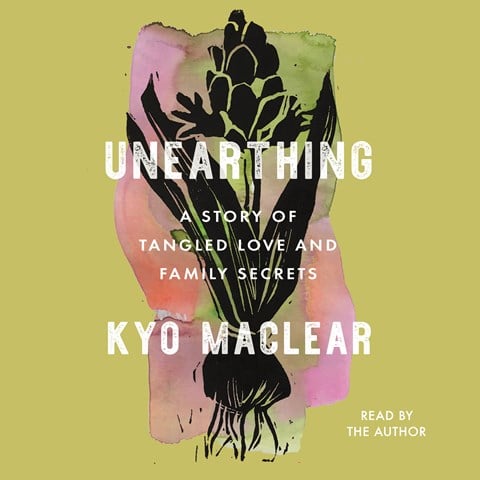 Unearthing: A Story of Tangled Love and Family Secrets by Kyo Maclear| Read by Kyo Maclear
[Simon & Schuster Audio | 9.75 hrs.]
Kyo Maclear gently shares the story she uncovered after she learned that her English father's DNA does not match hers. Her candid tone nurtures a desire to accompany her as she unearths secrets of her dying mother—in particular, her parents' infidelities—and  struggles to find compassion and forgiveness. With Maclear's distinct delivery, the motif of gardening that runs through the audiobook brings listeners—and the author—respite and insights. Both her writing and reading allow listeners to experience the richness of truths blossoming in the light.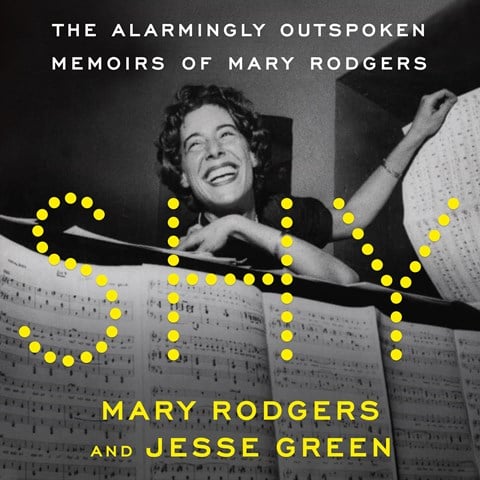 Shy: The Alarmingly Outspoken Memoirs of Mary Rodgers by Mary Rodgers, Jesse Green| Read by Christine Baranski, Jesse Green
[Spiegel & Grau by OrangeSky Audio | 15.75 hrs.]
Christine Baranski brings intelligence, energy, and impeccable timing to her narration of this tell-all memoir. She gets Mary Rodgers's flighty, self-referential tone and intensively candid style. Mary is the daughter of Richard Rodgers, the renowned co-creator of hit Broadway musicals, and an icy decorator mother who "loved but didn't like" her. She wrote one successful musical, Once Upon a Mattress; hundreds of songs; and the kids' book Freaky Friday. The mother of six and philanthropist is witty, self-effacing, and a fine storyteller. Coauthor Jesse Green delivers the audiobook's notes and supplies commentary and an insightful epilogue.