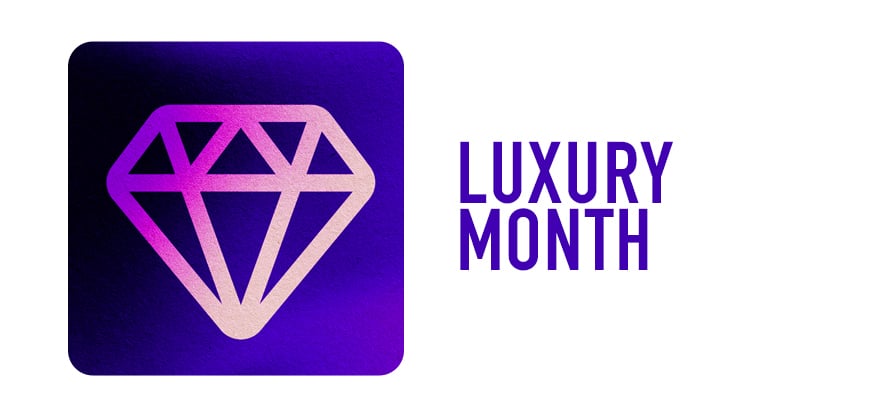 In July, Inman gazes at the glitter and glam of the luxury real estate market. Snapshots of the country's top luxury markets, advice from leading agents, features on what affluent homeowners want now and a breakdown of the top sales of 2023 (so far) are all in the cards leading up to Inman Luxury Connect, Aug. 7-8 at the Aria in Las Vegas. Make plans to join us now.
This is the second article in an 11-part series spotlighting housing markets in Virginia, Texas, Florida, California and New York and the U.S. market. Read the entire Summer Cooldown series here as stories are published throughout July. 
When Amazon announced in 2018 that it would develop a second U.S. headquarters, in addition to its home base in Seattle, few could have imagined the floodgates that would soon open as proposals from a whopping 238 provinces, districts and states nationwide deluged the e-commerce giant.
When the dust settled in November 2018, that unwieldy list had been whittled to 20 and finally just two: Queens, New York, in the shadow of the Queensboro Bridge near Long Island City, and Crystal City, in Arlington, Virginia.
But when New York bowed out in the face of protests over affordable housing and congestion, Crystal City, with its proximity to the nation's capital, was named the victor. Nearly five years later, the demand unleashed by Amazon's pledge to develop 6,800 new residential units as part of a $2.5 billion mixed-use campus has only increased, especially in South Arlington, where homes are dated and ripe for redevelopment, agents in Arlington an Alexandria told Inman.
"This was one of the last remaining regions with older housing, but in a great location," Rob Carney, managing broker of TTR Sotheby's International Realty in Arlington and Alexandria, said. "With this event, a rush of developers went into that area — and it hasn't stopped since then."
An inventory dearth in the lower luxury tiers — from $900,000 and $2.49 million — led to active listings plunging nearly 50 percent — and they still haven't fully recovered. Meanwhile, developers have seized on the region, with two new luxury condo buildings delivering their first units and several more on the way, and median home prices surging 17.3 percent within six months of Amazon's announcement.
All of this points to Amazon driving demand for lower-tier luxury in Arlington and Alexandria, and it doesn't show signs of stopping anytime soon, agents told Inman. In light of Phase 1's unveiling last month, Inman took a closer look at how the project has unfolded and continues to shape the region's luxury market.
The HQ2 deal
Amazon made some big promises when it announced its second headquarters.
The e-commerce pioneer said it would bring 25,000 jobs by 2030 and invest $2.5 billion in National Landing (Virginia's newly named area of development for the project), while the Virginia legislature in turn passed a $750 million incentive package for the company, including $550 million in grants for the first 25,000 jobs created and an additional $200 million when 12,850 jobs are created in subsequent years.
Whereas public sentiment in New York quickly soured against the deal that progressive activists and union leaders railed for giving an already huge tech company a leg up with more incentives, Virginia residents and local leaders were on the whole much more excited about the prospect of forging such a powerful partnership in their region.
"There's always some pushback from folks who don't want to see such rapid change," Carney said of older neighborhoods that have increasingly seen more development in response to HQ2.
Some of the more muted pushback in Virginia came from local leaders following New York bowing out of their Amazon deal in February 2019. A few members of the Arlington County Board, which had to vote to approve the grants to Amazon, expressed concerns about Amazon's community engagement, including board member Erik Gutshall.
"I don't really understand why they're not out here … they need to have their coming out party, if you will," Gutshall told local news source ARLnow at the time. "Without some really clear rationale or justification from them, I would be very, very hesitant to vote on the incentive agreement without them having had some meaningful engagement in the community."
Other activists who opposed the project worried that Amazon's move into the community would threaten affordability, potentially causing some low- and middle-income families to have to leave in the face of rising housing prices, ARLnow reported.
Still, Carney, and other agents Inman spoke with, said their impression about community feedback has largely remained positive.
"But in general, [the community response] has been very positive and I think Amazon has done a great job at investing in creating strong public schools in the area, which benefits everyone in the region," Carney said. "Certainly, the tax base has been strengthened in that area. So I think Amazon has been a great corporate partner with the community and helped to make investments that benefit everyone who lives in that area."
A quick surge in prices followed by homeowners clinging to inventory
Due to its prime location just outside of the nation's capital, Northern Virginia has always held a very stable real estate market. With the abundance of government jobs and all other ancillary jobs in the area, the region has largely been resilient to market crashes and bad economies.
"Our unemployment rate is consistently extremely low, well under 3 percent, sometimes under 2 percent," Northern Virginia Association of Realtors (NVAR) CEO Ryan McLaughlin told Inman. "Compared to national [levels], we have a very, very strong unemployment rate. So there's always a good amount of strong jobs that drive housing values."
However, when Amazon made its announcement in 2018, there was an immediate price reaction in the market at-large, causing a surge of 17.3 percent in the median home price in Crystal City within six months of the announcement, Realtor.com reported. In other words, the area's median home price jumped from $640,000 in November 2018 to $750,000 by the end of April 2019.
But that price jump didn't register dramatically in the luxury market, data NVAR and the George Mason University Center for Regional Analysis sent to Inman suggests. In Alexandria, for instance, the median sales price for a home in the $1 million to $2.49 million price range was $1.11 million in November 2018 and rose to $1.26 million by April 2019. In the $2.5 million to $4.99 million price range, there were so few sales that it was not possible to calculate a median sales price in the area between February and April 2019. Similar findings were discovered during this period in Arlington as well.
But one thing Amazon's presence has done is create a dearth of active listings in the region, especially in that lower luxury tier between $900,000 and $2.49 million, as homeowners and investors try to time the market for when they can cash in on demand the tech giant continues to generate.
In Alexandria, active listings of properties priced between $1 million and $2.49 million dropped from 67 in October 2018 to 59 by May 2019, and ultimately even further to just 43 by August 2019, according to data from NVAR. Those inventory levels have never really bounced back either. As of December 2022, there were 37 active listings in this price bracket, and by May 2023 (the latest data available), there were 51 active listings in the $1 million to $2.49 million price range.
Median prices in the $1 million to $2.49 million bracket in Alexandria largely held steady throughout the height of the pandemic in 2020 and 2021, largely sticking to the upper $1.2 million and lower $1.3 million range, according to NVAR data. Active listings meanwhile largely wavered between 40 to 60-something active listings per month, but sometimes dropping to lows in the 20s, such as from December 2021 when active listings hit 22 to February 2022 when there were just 21 active listings in this price bracket.
Lizzy Conroy of Huckaby Briscoe Conroy Group at Keller Williams said the initial announcement provided a huge boost to her team's business, and excitement in the community mounted.
"Initially there was a huge bump. It was all anybody could ever talk about and it certainly got people really excited," she said. "I think because our area is so dependent on the federal government, we were like, 'Oh, this is so exciting that we have this global tech leader coming into our market area with a big bang."
Daniel Heider of TTR Sotheby's International Realty pointed to an Arlington neighborhood near HQ2 called Aurora Highlands, which has seen significant demand, and where one of his clients has quickly gained home equity over the past few years.
"That area has been impacted tremendously," Heider said. "One of our clients who purchased an investment property there a few years before the announcement of HQ2, he was looking to liquidate it and roll it into another purchase. I told him, 'Wait it out a little bit' — and his equity has surged."
Other luxury agents mentioned similar inclinations from clients who are trying to hold tight to their properties for as long as possible in order to benefit from the appreciation they believe is still in store for them, hence the dearth of active listings.
"Homeowners are saying, 'If I don't have to sell this, I'm going to hold on to it because I believe I had something that's going to appreciate in value because of these macroeconomic factors that we're talking about,'" Carney said.
"So you have people who simply want to hold onto those homes, and even when you have a more modest, older home where there's a lot of demand for it now, we see a lot of homeowners simply wanting to hold onto those with the idea that they would sell at some point in the future, but they want to experience more of the appreciation that is to come," he continued.
Developers staking their claim
Much of residential South Arlington was originally developed around the 1950s and '60s and had not received major upgrades since then. Similarly, the neighborhood's metro station, shopping mall and other offices were constructed in the mid '70s, and as a result, the area has had a somewhat dated feel for several years.
Amazon coming into town gave developers good reason to invest in the region that was ready for a new look. Two of the earliest projects that came into the area include The Dylan, a contemporary luxury condo building in Alexandria's Potomac Yard with one- to three-bedroom units ranging in price from $600,000 to $1.2 million, and Muse, a luxury condo building in Alexandria's Old Town North with one- to two-bedrooms ranging from $779,900 to $1.79 million.
The Dylan was developed by Fortis and Muse was developed by Carr Companies. Both started delivering units at the end of 2022.
"[The Amazon] announcement greatly accelerated the pace of redevelopment in South Arlington as well as the Potomac area," Carney said. "We saw a lot of developers coming in to either renovate or replace existing older homes in South Arlington or larger scale developments like condominium buildings and new apartment buildings. [Muse and Dylan are] both luxury condos designed to cater to the new employee base that's coming in there, which includes not just Amazon, but all the ancillary businesses that are coming in around it."
According to National Landing's online development map, "there's always a crane in the sky in National Landing," and more than 6,800 new residential units are currently in the neighborhood's development pipeline. On top of that, four additional residential projects have been proposed by developers and are awaiting approval.
Carney added that developers are also tearing down older single-family homes in the area that used to be worth around $700,000 and instead building new $2 to $3 million homes on the lot.
"There is a rush and competition among developers trying to get to those older properties to redevelop them into luxury real estate," he said.
A new luxury property developed in 2023 by Classic Cottages LLC that sold in March for $2.22 million boasted a location "walkable to all that National Landing has to offer," according to the listing description accessible on Zillow. Other amenities in the home include three outdoor terraces, two entertainment rooms with wet bars, a spacious office, Hestan appliances, quartz countertops, a primary suite with two walk-in custom closets and more.
In addition to the slew of luxury residential development, a number of high-end restaurant, retail and entertainment options are already open or in progress at National Landing, which is sure to draw even more luxury clientele looking to spend their cash. Thus far, Conte's Bike Shop (bike retailer and servicer) and District Dogs (doggie daycare) have opened, but other shops to come include Hustle Fitness, burger joint Social Burger, smoothie shop South Block, the upscale Taqueria Xochi, Museum of Contemporary Art Arlington (MoCA) and more.
The project also includes state-of-the art satellite campuses for both Virginia Tech and George Mason University.
More of the same to come
"It's becoming this hub for technology and activity, all of which is generating a lot more demand for housing in the area, not just immediately, but it's going to be over several years to come as all of this is built into place," Carney said.
Construction of phase 2 of the headquarters, which includes construction of the iconic helix-shaped swirl building called PenPlace, is currently on pause, the company announced in March amidst a series of layoffs that had also been announced at the time. However, the company also affirmed that it was committed to completing the project, though it did not specify when.
Luxury agents said their clients remained unconcerned by the abrupt pause on the whole, with Traci Oliver of Long & Foster mentioning it might actually be helpful to have a pause in Amazon employees coming in, given the current severely low inventory levels.
"I just don't think our market can handle more buyers coming in with so little inventory right now," she said. "It may actually be more beneficial for the buyers coming in, if we get more inventory in the future."
As it inches closer to completion, one thing is for sure — the campus will give a complete facelift to what was once one of the less bright spots of the city.
"I envision in the next five to 10 years an incredible change in the look and feel of South Arlington and the Potomac Yard area of Alexandria," he added. "And it's largely inspired by Amazon announcing they were coming to that area."
Get Inman's Luxury Lens Newsletter delivered right to your inbox. A weekly deep dive into the biggest news in the world of high-end real estate delivered every Friday. Click here to subscribe.
Email Lillian Dickerson