Traveling for inspiration is hardly something new. Traveling to a specific location from a book? It might be a sign that you're the ultimate fan. This travel season, when you're trying to breathe through the boiling rage of canceled flights, delays and another traveler wearing a sun hat who cuts everyone off in customs, remember that you're doing this for the book. You're doing this so you can pretend to fall in love with an Italian chef in Florence, battle some twisted creature in a haunted castle in Slovenia, or time-travel into another world because you are that book nerd.
Books are meant to be transportive, but for those who want a more heightened experience, here are 11 bestsellers with locations that inspired them or where their adaptations have filmed — for a virtually immersive experience.
The Goring Hotel In London
London's The Goring Hotel, recommended by a member of Les Clefs d'Or, a society of elite concierges, provides the kind of stay you'd be likely to find for a (fictional) clandestine affair between a member of the British royal family and the son of a U.S. president. "Red, White & Royal Blue," the delightful romantic comedy from author Casey McQuiston, quickly became a bestseller, and even faster seemed to have its movie rights gobbled up. The rom-com is a mix of American brashness and British quirks, with a dollop of scandal. When Alex, the son of the U.S. president, and his sister June attend a royal wedding in the United Kingdom, he fumbles Prince Henry into a wedding cake, igniting a media uproar. The incident forces the prince and the first son into a series of damage control-orchestrated events and then into an unlikely friendship — turned attraction. Although we can't be certain where these fictional lovers would meet, The Goring seems likely. The hotel is the backyard neighbor to Buckingham Palace, boasts a slew of royal stays (Kate Middleton spent her final night there before becoming the Duchess of Cambridge), and makes for the perfect high-profile hideaway. A movie based on the book is set to be released Aug. 11 on Amazon Prime Video.
1 Hotel Brooklyn Bridge In Brooklyn, New York City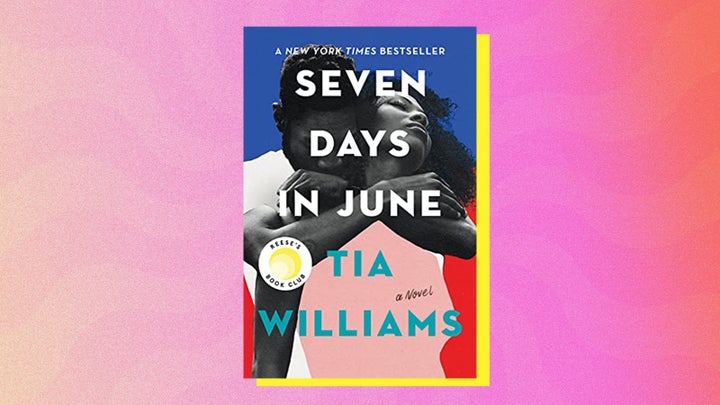 Tia Williams' swoon-worthy book about a second chance is easy to fall in love with. "Seven Days in June" is about the once-couple Eva Mercy, a single mom and bestselling author of erotica novels, and Shane Hall, a reclusive award-winning novelist. When Shane surprisingly shows up in New York City for a literary event attended by Eva, whom he had a fling with 15 years earlier, old sparks fly. And a hidden truth lies between them: Eva and Shane have both been secretly writing to one another within their written work for years. They can't deny their chemistry — and over the next seven days, during a steamy Brooklyn summer, Eva and Shane reconnect. The book was a Reese Witherspoon book club pick and an instant New York Times bestseller, and it was named one of the best romance novels of 2021 by The Washington Post. Although you can't rent James Baldwin's former NYC flat like Shane does, you can stay at the romantic 1 Hotel Brooklyn Bridge, with stunning views of the East River and the Manhattan skyline. For a bookstore where you might catch someone like the fictional author Eva, head to the impressively stacked Cafe con Libros.
'Outlander' By Diana Gabaldon
Dunkeld House Hotel In Dunkeld, Scotland
Native Edinburgh In Edinburgh, Scotland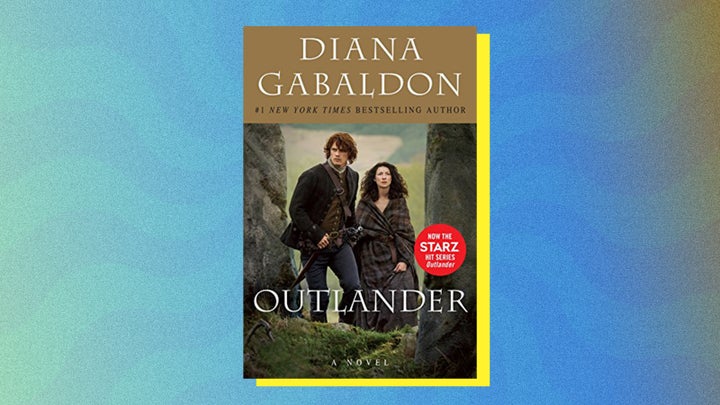 If you've been living under a rock, you might have missed the popular historical series "Outlander" from author Diana Gabaldon, or the Starz show based on the books. Sweeping multiple time periods, it's an epic romance about Claire Randall, a WWII nurse who travels back to 18th century Scotland, where kilts abound and outdoor plumbing hasn't quite hit yet. Her safety is frequently in jeopardy as she tries to return to her home and fight an attraction to a redheaded Highlander, Jamie Fraser. Pilgrimages for "Outlander" enthusiasts are detailed by VisitScotland, and although you can't stay at Midhope Castle, known to fans as Lallybroch, there are several locations where you can stay, like the stunning Dunkeld House Hotel. Dunkeld is a magical place with ties to Jacobite soldiers, secretive glens and breathtaking beauty. Members of the show's cast have stayed at the former lodge, and "Outlander" crew members have filmed at nearby sites including The Hermitage, which is home to Black Linn Falls. If you need a place to stay in Edinburgh before heading to Dunkeld (the best way to get there is via train), the Native Edinburgh hotel is another top literary choice. It's within walking distance to many locations linked to another mega-famous book series: "Harry Potter" by author J.K. Rowling.
Asakusa Kokono Club Hotel In Tokyo
Aman Tokyo In Tokyo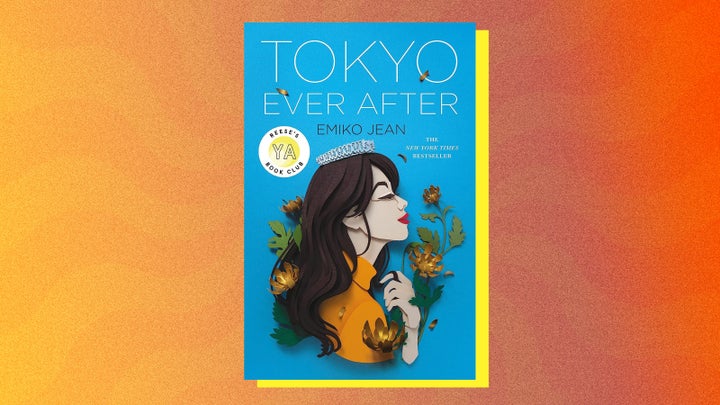 "Tokyo Ever After," Emiko Jean's New York Times bestseller, is a delightful YA book about a young Japanese American girl, Izumi Tanaka, who suddenly discovers that her father is royalty. The outspoken and irreverent Izumi has always felt like she didn't quite fit in with her small and mostly white Northern California town. Raised by her single mom, Izumi one day learns that her father is the crown Prince of Japan, making Izzy a princess. She leaves her home and heads to Japan to meet her father and begin a new life — but this fairy tale will require some adjustments. She'll have to deal with conniving cousins, a handsome albeit grumpy bodyguard, and thousands of years of traditions and customs. She has to fight through who she is and where she feels she truly belongs. For any royal members in your family, they'll likely stay at the Aman Tokyo, with its esteemed luxury status and views of the Imperial Palace gardens and Mount Fuji. For an experience more in line with that of Izumi, head for the Asakusa Kokono Club Hotel. The trendy boutique hotel has a vibrant and young energy that's a mix of American style and a sleek Japanese aesthetic. It was designed in part by OMFGCO, the creative agency responsible for the Ace Hotel in Portland, Oregon.
Hermitage Bay In St. Mary, Antigua And Barbuda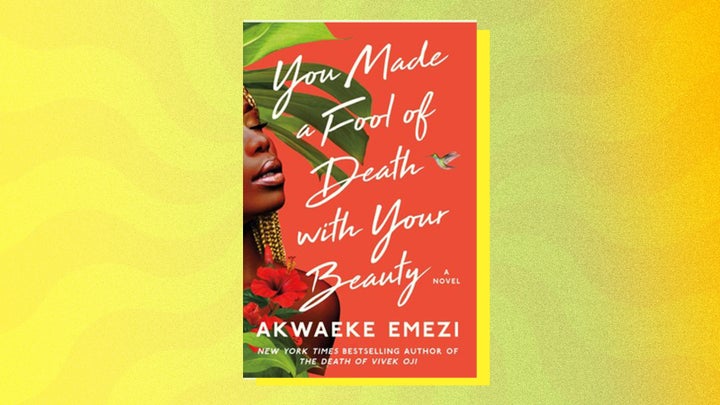 Praised by The New York Times as an "unabashed ode to living with, and despite, pain and mortality," Akwaeke Emezi's "You Made a Fool of Death With Your Beauty" is a passionate and heartfelt romance novel. Five years after the accidental death of the person she loved, Feyi Adekola is ready for life again. Best friend Joy is determined to bring Feyi, an artist living in a New York brownstone, back into the dating scene. Feyi agrees to attend a rooftop party, but insists she isn't looking for anything serious. Then, a steamy summer meeting turns into a whirlwind experience and luxurious trip to a tropical island. She's suddenly surrounded by wealth and indulging in decadent meals on the glamorous island retreat of a celebrity chef and a major curator who wants to launch her art career. For those of us not renting a private island, Hermitage Bay in Antigua and Barbuda feels just as secluded. It has only 30 individual suites, each one a cottage of dark wood and pristine design surrounded by tropical beauty. The five-star luxury resort might not come with your own personal love interest — or a few — but it is still one of the Caribbean's extravagant hotels.
Towne Cove Camp In Monson, Maine
Timber-Frame Home In Winthrop, Maine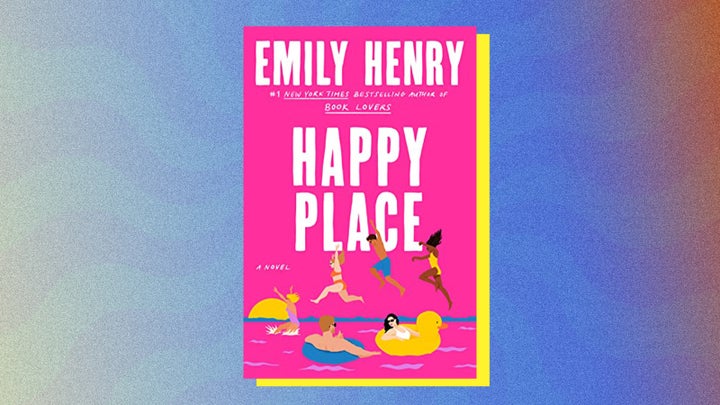 From the New York Times bestseller "People We Meet on Vacation" to the new rom-com "Happy Place," Emily Henry has a knack for picking a setting. "Happy Place" is set primarily at a lakeside cottage in a fictional picturesque town in Maine. Old college friends head to their favorite retreat for a much-needed respite — but this year, one couple in the group has a secret: Harriet and Wyn broke up and haven't told their pals. For a week, they have to outwardly play the part of a normal couple in love while also pretending to not still want one another privately — a tricky thing to do when you're in a cozy, romantic cabin filled with cheese, good wine and a single bed. Maine is a fabulous vacation spot for the summer months, with cooler temps, charming towns and fantastic food. Towne Cove Camp, a comfortably stylish Airbnb with a private boat dock in the lakeside town of Monson, would make the perfect "happy place" for you and your friends. Or you can book a stay at this rugged luxury timber-frame home in Winthrop, also via Airbnb. It is a fully stocked house with 4,500 square feet on secluded Little Cobbosseecontee Lake.
Agriturismo Bannata In Florence, Italy
AdAstra In Florence, Italy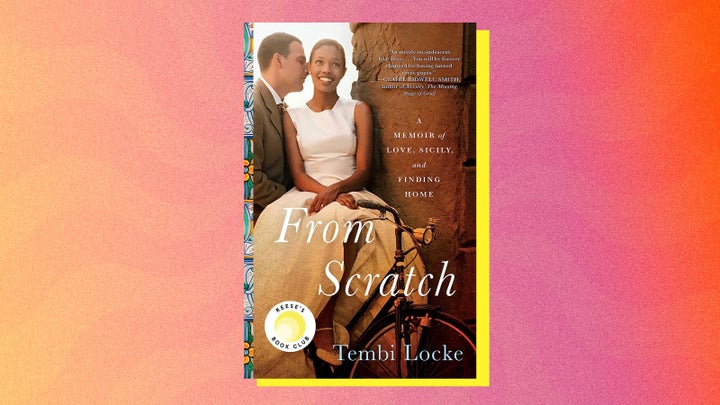 "From Scratch" is a poignant and tear-jerking memoir from Tembi Locke, an actor who recounted about her real-life romance in Italy. The book is beautifully written and perfectly captures her love, pain and resilience. While studying in Florence for a semester abroad, Tembi falls for Saro, a sultry Sicilian chef. When she returns to America, Saro visits Tembi and they eventually marry in New York. At a later wedding ceremony in Italy, things begin to unravel: Saro's family refuses to attend because Tembi isn't Sicilian and because she's a Black American woman. Despite this, their relationship continues to grow and the couple move to Los Angeles, where a shattering diagnosis leads Tembi back to Italy. Without giving too much away, this is a trip that Tembi makes without Saro. The book was adapted into a TV series for Netflix, starring Zoe Saldana. There is no shortage of places to stay in Florence, like the trendy AdAstra. But for an experience closer to where Saro hails from, stay at the Agriturismo Bannata, an exquisite and rustic farmhouse hotel in central Sicily near the city of Enna. It offers an intimate experience, with only six rooms. An on-site restaurant provides fresh and traditional Sicilian food and wine, and the owners are happy to organize cooking classes too, for a fuller immersion into Saro and Tembi's love story.
Banning House Lodge On Santa Catalina Island, California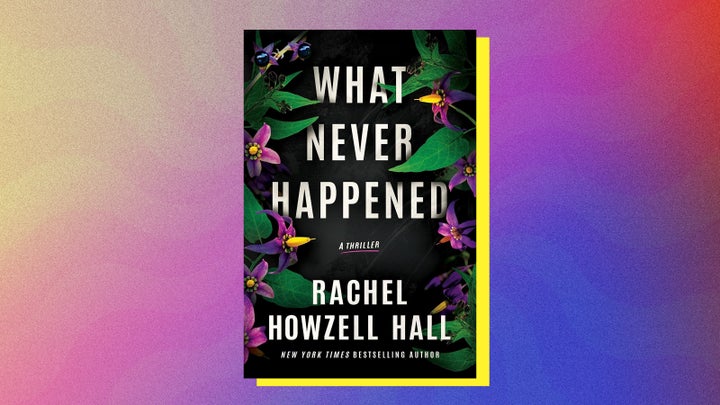 Rachel Howzell Hall's latest book is a murder mystery set on the enchanting and quirky Santa Catalina Island. This suspenseful and gripping novel follows Colette, or "Coco," as she relocates to her island home where, 20 years prior, she was the sole survivor of some horrific murders. Coco hopes returning to Catalina Island will put distance between herself and an ex, reignite her passion for writing obituaries, and help her connect with an aunt named Gwen. Luckily, her best friend owns the local paper — and considering the number of elderly people dying in town, Coco will be busy. When she begins to suspect that the deaths are not natural but instead tied a serial killer from Coco's past, suddenly her peaceful reset turns into a suspenseful trap. For a quintessential Catalina stay, the Banning House Lodge — rumored to be haunted — is perfect, with killer views and a coastal-cool aesthetic. The highly reviewed bed-and-breakfast sits on a hilltop with views of Isthmus Cove, and it's near the Catalina Museum for Art & History and the Avalon Theatre. Given the island's remote location, be prepared to get some reading or writing done, because the Wi-Fi might not have a pulse.
Avalon Hotel In Beverly Hills, California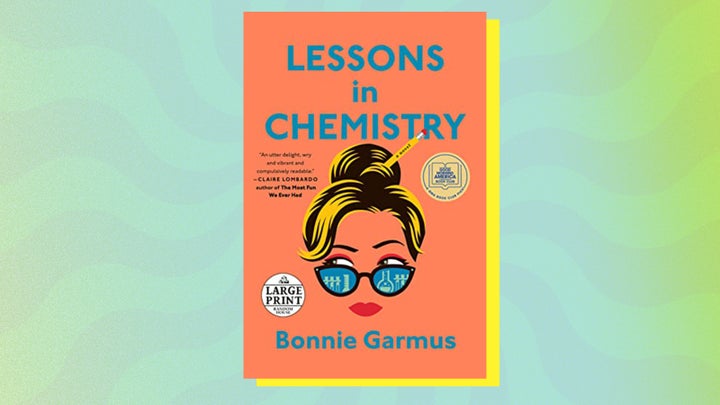 Author Bonnie Garmus' "Lessons in Chemistry" became such a massive success that it was quickly optioned and turned into a drama series on Apple TV+, with Brie Larson starring in the lead role as Elizabeth Zott. Set during the 1960s in a made-up Southern Californian town, Elizabeth's dream of being a scientist is put on hold when she finds herself pregnant, single and fired. After becoming the reluctant host of the TV cooking show "Supper at Six," she decides to teach a nation of housewives the science of food with a chemist's flare and, more importantly, the value of independence. Although the town in which Elizabeth lives isn't explicitly stated, it's presumed to be in the Los Angeles area. The Avalon Hotel in Beverly Hills, built in 1949 and redesigned in 1999, has the perfect mix of style and a nod to the midcentury past. Famous guests such as Marilyn Monroe were known to stay in the original hotel. And despite the modernization, a retro-chic vibe keeps the Avalon tied to its Old Hollywood roots.
'The Witcher' By Andrzej Sapkowski
Hotel Jama In Postojna, Slovenia
Rydal Hall Estate In Rydal, United Kingdom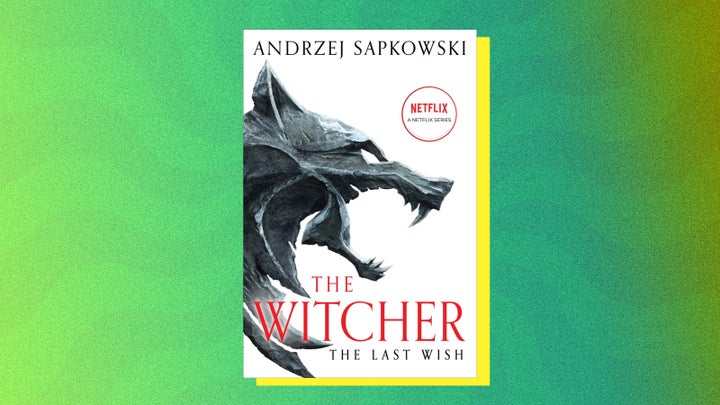 Although you can't stay in the fictional forests, haunted castles and fantasy lands crafted by Andrzej Sapkowski, the author of the popular "Witcher" series, you can stay near one of many locations where the Netflix series based on the books is filmed. "The Witcher," one of the top trending shows on the platform right now, is well known for its epic scenery and fantastical plotlines. The show is a gothic and action-packed romp starring Henry Cavill as the gravelly voiced "witcher" Geralt of Rivia in a vast fictional place called the Continent. The show has filmed in many countries across the globe — and one breathtaking real-life location is Predjama Castle in Slovenia, a medieval marvel built within a 123-meter-high cliff. Although you can't book the castle itself, you can stay minutes away at Hotel Jama in Postojna. If you're looking for locations to visit from Season 2, Rydal — a village in the Lake District, a UNESCO World Heritage Site, of Cumbria county — is brimming with set locations. Rydal Hall Estate, located on over 30 acres of land, has everything from rooms in the estate to "glamping" pods and a field where you can spend the night in a tent.
The Blackstone In Chicago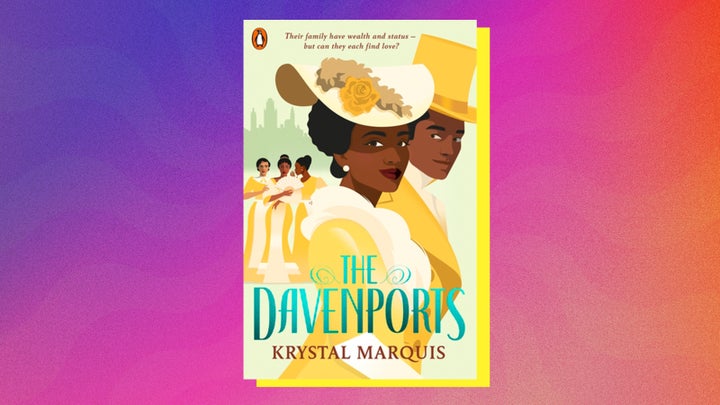 "The Davenports" is a historical romance that's perfect for fans of "Bridgerton" and HBO's "The Gilded Age." This charming and witty debut series from Krystal Marquis follows the American Davenports, one of the country's few Black families of immense wealth during the early 1900s. Their fortune came from the brilliance and entrepreneurship of William Davenport, a formerly enslaved man who pulled the family into the upper class. The book follows the Davenport daughters through endless parties and expectations to marry within high society. A hotel worthy of Olivia, the beautiful and more traditional of the sisters, is The Blackstone, an iconic Chicago establishment. The author's publicist confirmed that Marquis researched the hotel for her series — and it's easy to see why. Since 1910, The Blackstone has been a hub for celebrities, socialites and politicians. Stars like Louis Armstrong, Nat King Cole and Rudolph Valentino, as well as social elites like the Rockefellers and Vanderbilts, all visited the hotel. Located on Chicago's Cultural Mile with spacious marble baths and grand views of Lake Michigan, the establishment offers a mix of decadence and American cool.